Snoop Lion Looks to Invest in Soccer and David Beckham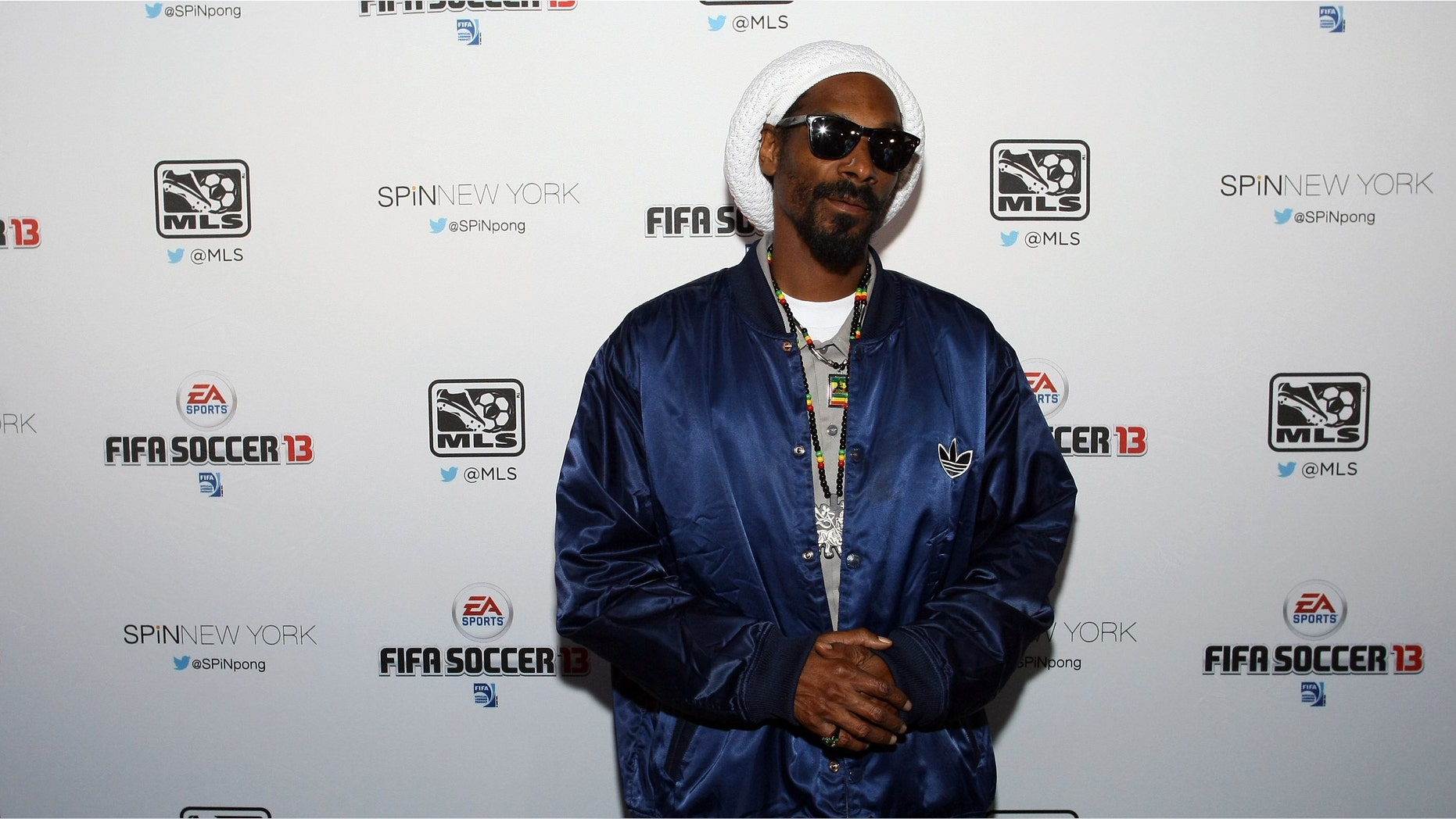 The artist formerly known as Snoop Dogg has set his sights on a new "goal."
Hip hop icon Snoop Lion, who until earlier this year was known best as Snoop Dogg, hopes to become one of the soccer world's most unlikely investors.
Snoop told the UK paper the Daily Record he is considering a financial investment in the Scottish Premier League team the Glasgow Celtics.
"I got a lot of interest in soccer," Snoop told the paper.
"It's not a new thing for hip hop stars to invest in sports teams but it is a new thing for hip hop stars to invest in soccer teams."
According to the interview, his desire to invest was spurred on when Snoop watched the Celtics defeat Lionel Messi and La Liga's FC Barcelona during a recent Champions League match.
For a team to defeat the likes of Messi for Snoop was a "big deal."
"I haven't really thought how much (I would invest)," he told the newspaper the Record.
"I don't need to run a soccer club but enough of a percentage to get me on the board so I can be heard."
Aside from the team's talent Snoop also admires the passionate fan base the club has.
The team's manager Neil Lennon said he would welcome the investment on one condition-"As long as I got invited to one of his parties, it would be OK."
A L.A. resident and avid soccer fan, Snoop asked pal and current Los Angeles Galaxy player David Beckham, who recently announced his plans to leave the team, if he would consider playing in Scotland.

"I asked my man David about Celtic and he was like, 'Yeah, teams don't come much bigger.'" Snoop told the newspaper.

Adding, "L.A. is home for him and his family now -- but I would have to at least make that offer to my boy. We have lunch when we can, so next time, you know, I am going to speak to him about it. Never say never."
On Monday  Beckham announced he will play his final game for the Los Angeles Galaxy in the MLS Cup next month.
And while at 37-years-old some speculated his next move would be retirement, Beckham has no such plans.
"I've had an incredibly special time playing for the L.A. Galaxy," Beckham said in a statement. "However, I wanted to experience one last challenge before the end of my playing career. I don't see this as the end of my relationship with the league, as my ambition is to be part of the ownership structure in the future."
David Beckham's decision to leave the Los Angeles Galaxy is generating more speculation in Australia that the former England captain could make a move to the A-League.
With reporting by the Associated Press.
Follow us on twitter.com/foxnewslatino
Like us at facebook.com/foxnewslatino