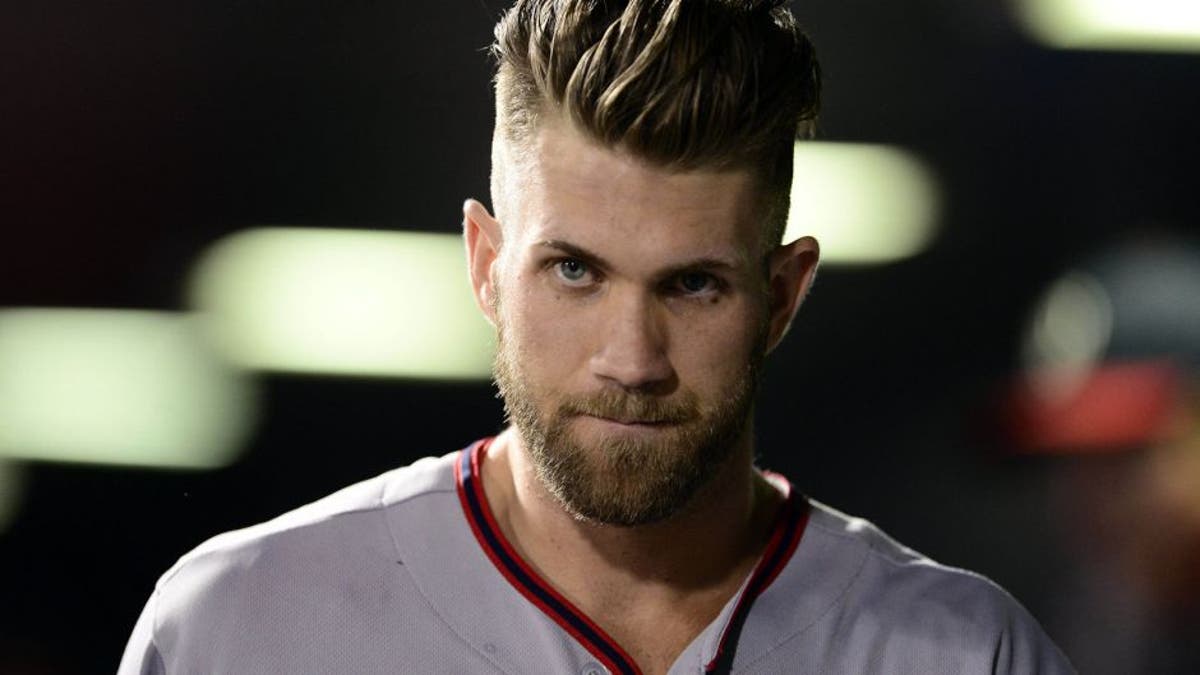 In an entertaining story from the Washington Post's James Wagner about pro baseball players and the snail mail they still receive in piles -- smaller stacks in the digital era -- comes the discovery of a bold letter that Washington Nationals 31-year-old backup catcher Jose Lobaton received.
Maybe it doesn't qualify as Lobaton "fan mail" since the sender had an obvious ulterior motive. Rather, the letter came from a Bryce Harper fan or perhaps someone seeking the 2015 National League MVP's autograph for sale:
"Hey Loby, I'm your biggest fan," the letter said, according to both players. "You're the future of the game. There's a Bryce Harper card in here. Can you have him sign it please?"
Harper laughed hysterically. Lobaton wasn't quite as amused.
"Loby is what, thirty-something? Late twenties?" Harper said later. "It was funny because Loby was like, 'This kid told me I'm the future of the game!'"
Lobaton won't be a gopher for that collector, but the disingenuous sender is at least pretty clever: Lobaton sits at a locker adjacent to Harper's.
But come on, you monsters, don't talk up Jose Lobaton like that unless you really mean it.