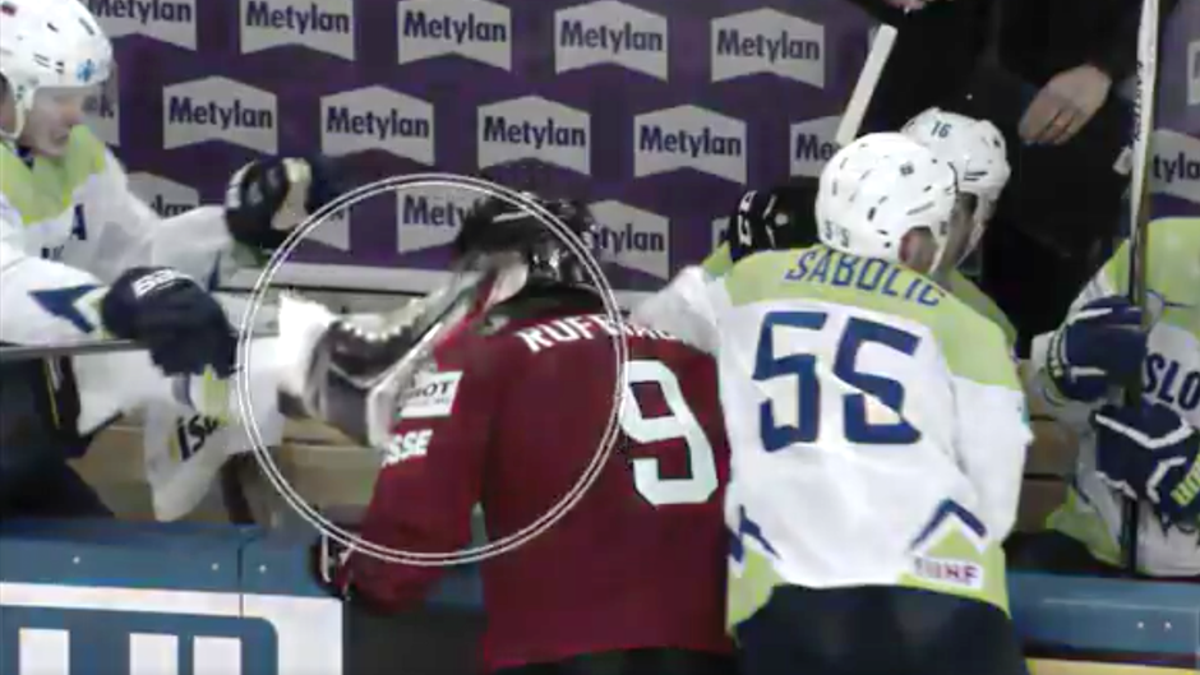 An ugly incident at the IIHF World Championships has landed a Slovenian player a two-game suspension from the competition.
During the second period of a game on Saturday, Slovenia's Ziga Jeglic was going for a line change when he swung his skate towards the neck ofSwitzerland forward Thomas Rufenacht as he was hopping overthe bench. It was an extremely dangerous play that could have resulted in a horrific injury but, thankfully, it did not.
Still, Jeglic needed to face repercussions, and apparently a two-game suspension was deemed appropriate.
Here's the ruling from the IIHF:
The NHL's Department of Player Safety gets plenty of flak for how it handles discipline -- especially when it comes to headshots -- but I feel very confident in saying that they would crack down with a much more severe ban if they determined that a player intentionally tried to swing their skate blade at an opponent's neck.
Arguably the only thing worse than that is going full Happy Gilmore and taking the skate off of your foot beforeattacking someone with it.