Sizemore calls Kiermaier 'the best centerfielder I've ever seen'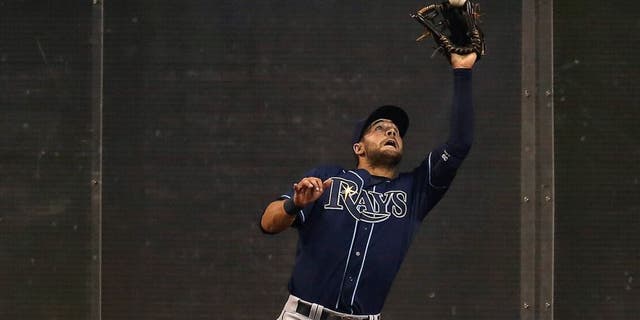 Getting praise from a three-time All-Star and two-time Gold Glove winner has to feel pretty good.
Hearing that you're the best centerfielder he's ever seen?
"That meant a lot to me," Tampa Bay Rays outfielder Kevin Kiermaier told the Tampa Bay Times. "That really made me happy."
Fellow outfielder Grady Sizemore is certainly no slouch himself, moreso back in his prime, but those words would definitely provide a huge boost of confidence to Kiermaier.
"I don't know if he meant it," Kiermaier said. "But those words did come out of his mouth."
"Of course I meant it," Sizemore said. "He does things I've never seen a centerfielder do before."
Like what kind of things? Let's take a look:
(h/t Tampa Bay Times)