Siyar Bahadurzada submits Brandon Thatch after two-year layoff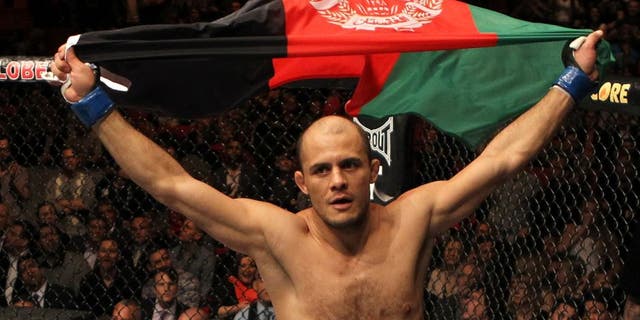 Two years away from action didn't stop Siyar Bahadurzada from grounding Brandon Thatch and putting him away with a slick submission in the third round to cap off the UFC 196 prelims on FS1.
Bahadurzada has been dealing with a mountain of injuries that kept him on the sidelines, but he didn't skip a beat or show any signs of ring rust while taking out a top welterweight prospect in his return.
In the opening exchanges, Bahadurzada showed off his punching power while Thatch stood in front of him, engaging in a firefight.
Despite a height and reach advantage, Thatch continued to press forward and get close to Bahadurzada, which ultimately ended with him eating more punches than he was giving in return.
Thatch settled down in the second round as he started to go head hunting with a head kick before following a body kick that cracked across Bahadurzada's rib cage. Quickly, the Afghan native got underneath Thatch's hips and planted him on the ground for a big takedown.
While Bahadurzada is best known for his knockout-heavy striking style, he seemed to be more comfortable on the ground while staying on top of Thatch, raining down punches throughout the round.
As the final five minutes began, it was clear that Bahadurzada was breathing hard but he once again managed to put Thatch down on the mat where his ground and pound attack continued to batter the Colorado based welterweight.
The fighters eventually worked back to the feet and Thatch tried to stalk Bahadurzada across the cage while obviously knowing he was down on the scorecards, but he ended up on his back yet again after his over aggressiveness ended with a takedown.
Bahadurzda wasted no time advancing his position and quickly latched onto an arm triangle choke that had Thatch tapping out a few seconds later.
A very impressive outing for Bahadurzada to get a submission victory in his return to action while Thatch moves to 0-3 in his last three bouts after a very promising start to his UFC career.