Sixers reportedly interested in Kendall Marshall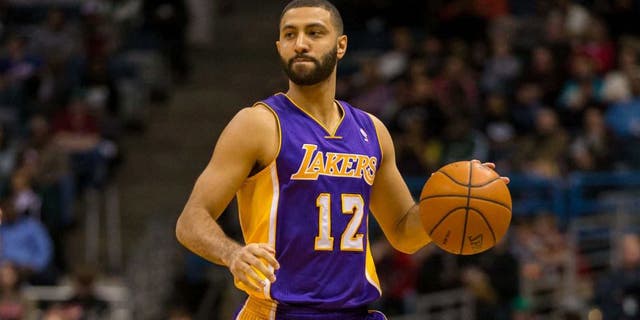 Kendall Marshall was selected with the 13th overall pick in the 2012 NBA Draft, but has played for three different teams in his three NBA seasons.
He's without a home in the league at the moment, after suffering an ACL injury while playing for the Bucks last season. But the Sixers, who have little in the way of talent at the point guard position, may be taking a look at adding Marshall to the mix, according to a report from Michael Kaskey-Blomain of Around the Arc.
If healthy, Marshall would be a more than serviceable option. In the one season he got a starter's share of the minutes (while playing for an admittedly bad Lakers team in 2014), Marshall averaged 8.8 assists per game, and knocked down 40.6 percent of his looks from three-point distance.
Right now, Philadelphia is looking at guys like Tony Wroten, Isaiah Canaan and Pierre Jackson -- all of whom are talented, but would need time to develop. Marshall, however, would be capable of stepping in immediately and competently running the offense.
(h/t: Around the Arc)