Six Points: Saints vs. Cardinals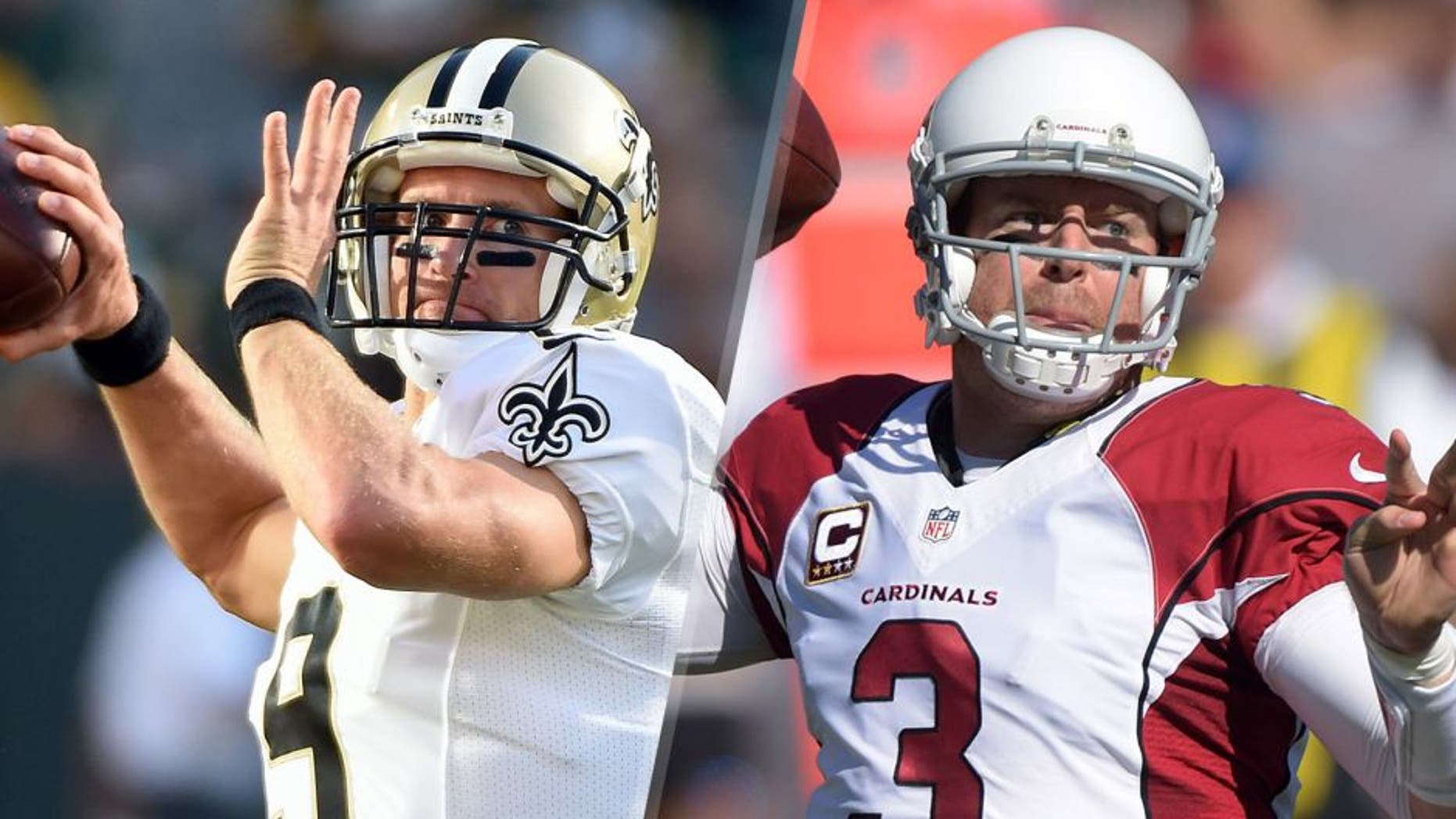 Both the Saints and Cardinals will be heavily reliant on quarterback play.
For New Orleans, it's no secret that Drew Brees is the man that makes the offense go. Jimmy Graham is no longer in town, but Brees still has veteran Marques Colston and second-year man Brandin Cooks at his disposal. Add Mark Ingram and offseason addition C.J. Spiller, who will miss the opener, in the backfield, and it's a well-rounded offense in the Big Easy.
The Cardinals are a little more well-rounded on both sides of the ball. Carson Palmer is coming off ACL surgery, and their season centers around his health. Patrick Peterson and Tyrann Mathieu are both at full strength entering 2015 after battling health and injuries last year. If the Cardinals want to contend in 2015, their core pieces need to be on the field and not on the sideline.
Here are three keys to the game for both the Saints and the Cardinals.
SAINTS
1. Maintain a well-balanced offense
The Arizona defense allowed 18.7 points per game last season. If the Saints are unable to control the pace of this game, it may be a tough one to win, especially on the road. New Orleans not only has great offensive weapons in Brees and Cooks, but let's not forget about both Ingram and Khiry Robinson as well. New Orleans needs to keep it simple and stay focused on controlling the clock.
2. Test Palmer early and often
Palmer missed 10 games last season due to a torn ACL. The Saints are going to need to make sure that they not only get pressure on Palmer, but throw multiple different looks his way. We know Rob Ryan can throw some different looks at opponents, but they'll need to mix and match what they show Palmer. The more they can test him, the better.
3. Don't let Larry Fitzgerald get going
Fitzgerald may be 32-years-old and struggled last season, but that means little if he's able to get rolling. The Cardinals dealt with inconsistency at the quarterback position last year, but in 2013 with a healthy Palmer throwing him the ball, Fitzgerald caught 82 passes for 954 yards and 10 scores. The veteran receiver can still make opposing defenses pay if given the opportunity, so Brandon Browner and Delvin Breaux need to keep him out of the action.
CARDINALS
1. Stay healthy
The Cardinals suffered a number of injuries to key players that essentially put the brakes on an otherwise stellar first half of the season in 2014. Most notably, Palmer was sidelined after tearing the ACL in his left knee in Week 10. Health is a priority in 2015 if the Cardinals expect to challenge for the NFC West crown.
2. Pressure Brees
Give Brees time and he'll likely pick a defense apart. The Saints no longer have Graham, but Colston and Cooks still roam the outside. Per Football Focus, the Cardinals have blitzed (brought five or more rushers) 97 more times than any other team over the last two seasons. They'll need to bring pressure to make Brees move around and make him uncomfortable in the pocket.
3. Find your playmakers
The Cardinals boast arguably the fastest players in the league in John Brown (4.34 40-yard dash) and rookie J.J. Nelson (4.28 40-yard dash). Fitzgerald, Michael Floyd, Andre Ellington and the Johnson's (Chris and rookie David) round out a deep offensive unit. Palmer has a plethora of weapons to work with in 2015; all he has to do is get them the ball.