Six Points: Rams vs. Redskins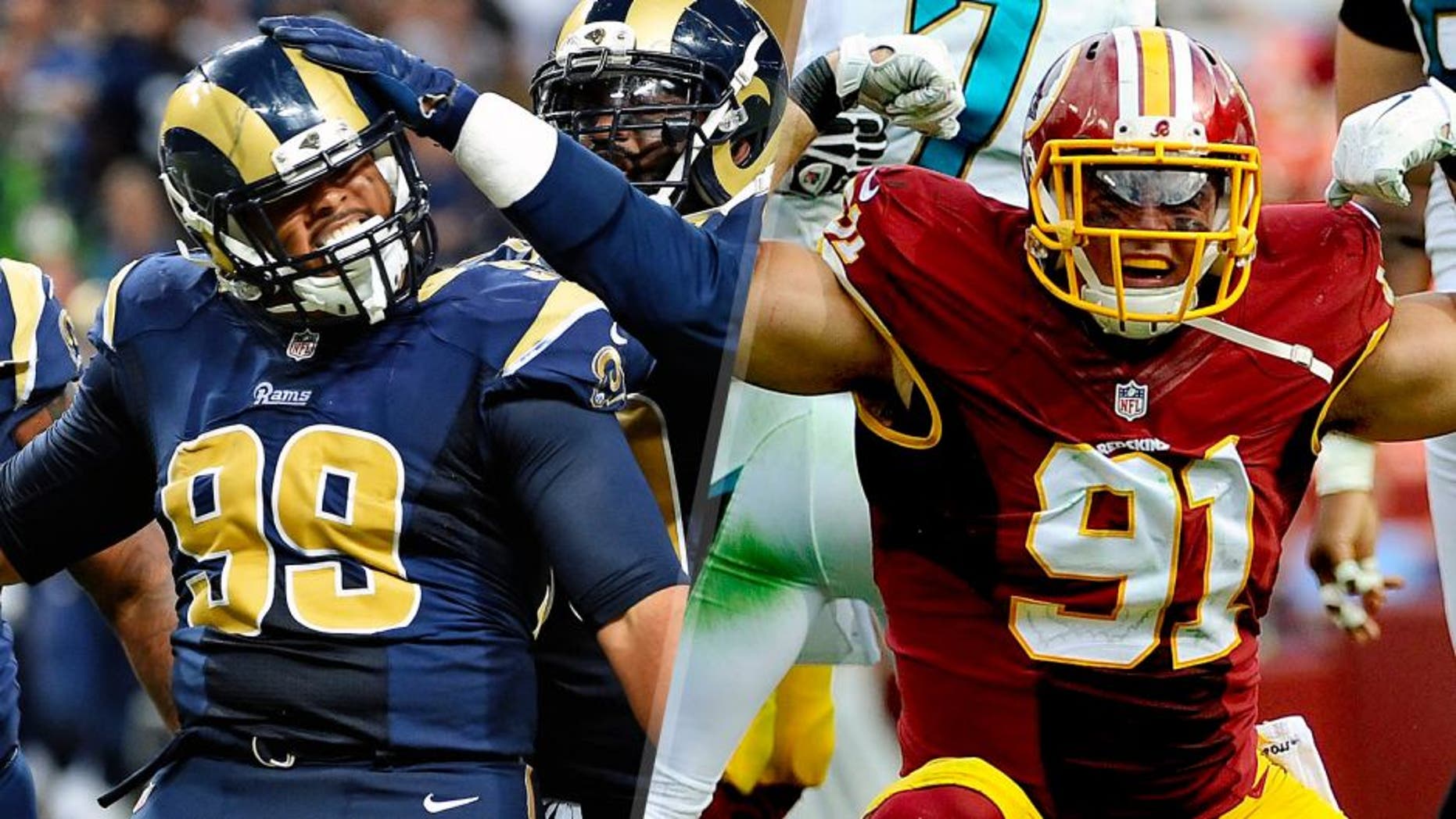 The St. Louis Rams (1-0) go out of division to take on the Washington Redskins (1-0). Both defensive fronts dominated the line of scrimmage in their Week 1 games, but the Rams were the only team to come out victorious, thanks to some timely big plays on offense.
Here are three keys to the game for both the Rams and Redskins.
Can you beat the Crowd's Line? Submit your final score prediction below. Good luck!
Rams
1. Play with focus, intensity
Coming off a big division win over the Seahawks, this matchup could be viewed as a classic trap game. The Rams have not started a season 2-0 since 2001, but if they want to end that drought, they'll need to avoid a letdown and be more focused against a Redskins opponent that dropped its home season opener in Week 1.
2. Stop the run
Alfred Morris broke loose for 125 rushing yards against a stout Dolphins defensive front. But facing perhaps an even better Rams unit, finding those same holes could prove difficult. Containing Morris means forcing Kirk Cousins to win the game with his arm, something Gregg Williams' unit would more than welcome.
3. Get Tavon Austin the ball in space
Jarvis Landry was the difference maker in Week 1 with a 69-yard punt return for a touchdown against the Redskins. Austin is more dynamic than Landry, capable of ripping off runs like he did in Week 1 (16-yard touchdown run, 75-yard punt return for a touchdown). The West Virginia product can be the X-factor in Week 2; find a way to get him the ball and make him effective.
Redskins
1. Get Pierre Garcon involved early and often
When the Redskins and Rams did battle in Week 14 of the 2014 regular season, Pierre Garcon racked up 95 yards receiving on nine catches. DeSean Jackson was out for that game, and he won't play in this one. The Rams have cornerbacks who can be beat, and the Redskins need Kirk Cousins to test them with Garcon early and often.
2. Make Nick Foles beat you
Todd Gurley has been ruled out of Week 2, but Tre Mason is healthy and ready to go. The Redskins did an excellent job limiting Lamar Miller in Week 1, and this limited the Dolphins passing game as a result. In Week 2, they need to key on Mason.
3. Quick reads to mitigate the Rams' pass rush
The Rams have arguably the most dominant defensive line in the NFL, and the best way to slow them down is by using a quick-hitting passing attack. Jay Gruden needs to craft a game plan that gets the ball out of Cousins' hands fast.