Six Points: Bengals vs. Broncos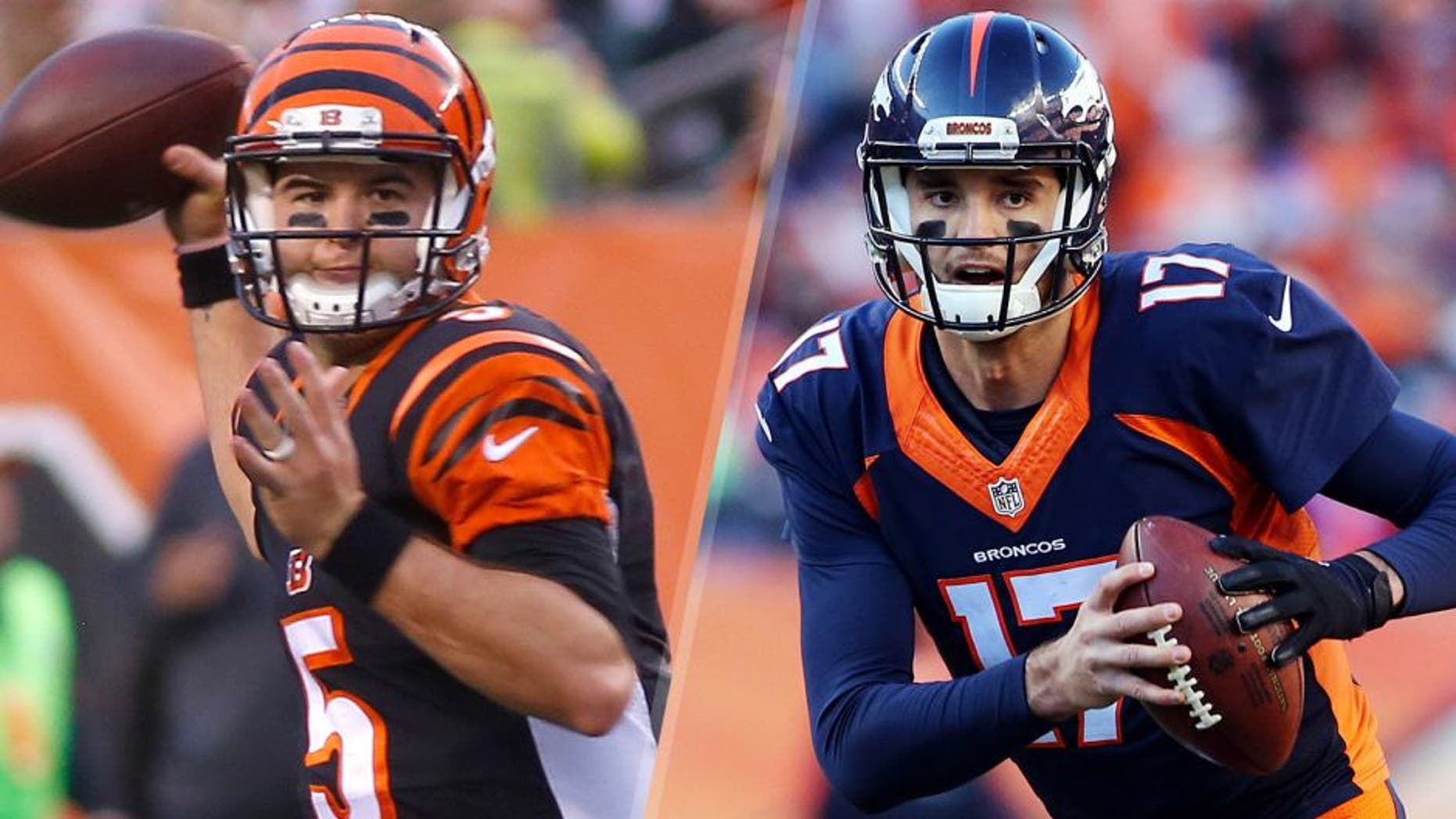 The AFC West-leading Denver Broncos (10-4) play host to the AFC North-leading Cincinnati Bengals (11-3) in a Monday night game with major playoff implications. Kickoff is slated for 8:30 p.m. at Sports Authority Field at Mile High Stadium.
Denver could lose its divisional grip with a loss in Week 16. And, depending on outcomes in the Jets, Steelers, and Chiefs games, they could find themselves out of the playoff picture after starting 7-0. It'll fall on quarterback Brock Osweiler and that Broncos defense to make sure a collapse is prevented.
The Bengals might be just as desperate for a win. By beating the Broncos, they'd clinch both the AFC North and a first-round playoff bye. That off week is of upmost importance with starting quarterback Andy Dalton on the mend and backup AJ McCarron in.
Here are three keys to the game for both the Bengals and Broncos:
Can you beat the Crowd's Line? Submit your final score prediction below. Good luck!
BENGALS:
1. Unleash the AJs
The Bengals got by last week in San Francisco with a vanilla approach on offense without A.J. Green for most of the game. Facing a Broncos defense looking for redemption, offensive coordinator Hue Jackson is going to have to take some shots with AJ McCarron in his second start. Hopefully Green's ailing back is better because Cincinnati will need him to take the top off of Denver's defense.
2. Trap Miller and Ware
Pass rushers Von Miller and DeMarcus Ware will undoubtedly try to bring the heat on McCarron. Jackson should try to use their aggressiveness against them by running between the tackles as the duo try to get upfield after the quarterback. A heavy dosage of trap, draws and screens will keep Miller and Ware from pinning their ears back as the game wears on.
3. Knock the ball loose
Broncos lead running back Ronnie Hillman has fumbled the ball three times in the last four games, including a fumble that led to Pittsburgh's first touchdown last Sunday. Bengals defenders should be going hard for the ball whenever Hillman touches it.
BRONCOS
1. Let 'er rip, Brock
Critics roasted Peyton Manning's deep-ball ability when he started in Weeks 1-10. Oddly, those same critics haven't locked in on Osweiler, who's posting a lower yards-per-completion output (6.7) over his six starts than Manning did (6.8). He has the arm -- now Brock needs to find receiving help deep.
2. Score 24 points
Denver is averaging a measly 16.8 points per game under Osweiler's stewardship. That won't be good enough to topple Cincy; they're 7-1 against teams averaging fewer than 23 points per game. One key? Going back to receiving basics with Demaryius Thomas and Vernon Davis, who've both notched drive-killing drops in recent weeks.
3. Close out the second half
December hasn't been very kind to the Broncos. They've been outscored 36-0 in the second half of this month's games, including a 21-0 deficit in Pittsburgh last weekend. If the team opens a lead on McCarron, the defense can't sit back in zone to prevent a comeback. And they'll need to spark Ronnie Hillman (3.4 yards per carry over the last four games) if they want to protect any potential lead.