Sister Act: Ogwumike sisters headline WNBA All-Star reserves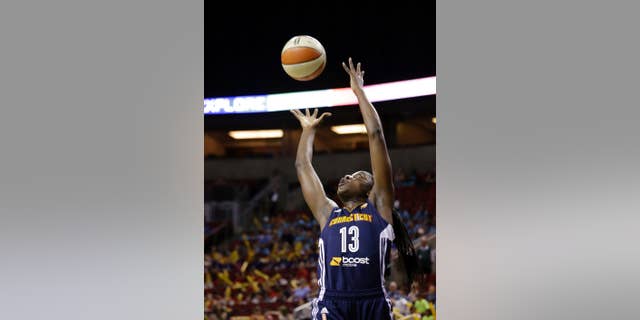 NEW YORK – The WNBA All-Star game will have a familial feel.
Chiney and Nneka Ogwumike became the first pair of sisters to be chosen to participate in the WNBA All-Star game when the league announced the reserves on Tuesday night.
"It means the world to me because, honestly, I didn't expect to come to the league and be able to feel like a confident player," Chiney Ogwumike said of the honor. "You expect rookie struggles, and I have struggled at times, but I have great teammates who lift me up, and I have an organization that gives me so much confidence. And to be there alongside my sister. ... I think it's just awesome and I feel blessed."
The two squared off Sunday for the first time in their pro careers, with Nneka's Los Angeles Sparks coming away with an easy victory over Chiney's Connecticut Sun. Now they will play against each other again on Saturday in Phoenix.
"Being named an All-Star the second year in a row is definitely an honor," Nneka Ogwumike said. "I'm ecstatic to be sharing this accolade again with my teammate Candace Parker and most especially, my sister."
The other Eastern Conference reserves are New York's Tina Charles, Chicago's Jessica Breland, Atlanta's Erika de Souza, Connecticut's Katie Douglas and Indiana's Briann January. Douglas will be making her fifth All-Star appearance, Charles her third, and de Souza her second, while Breland and January will join Chiney Ogwumike in making their All-Star debuts.
The Western Conference reserves are Minnesota's Seimone Augustus and Lindsay Whalen, Phoenix's Candice Dupree, Tulsa's Glory Johnson and San Antonio's Danielle Robinson. This marks the fifth All-Star appearance for Augustus and the fourth for both Dupree and Whalen, while Johnson and Robinson join Nneka Ogwumike in returning to the All-Star stage for a second time.
While the starters for the game were chosen by the fans, the reserves were picked by the league's coaches.
If any of the All-Stars aren't able to play Saturday because of injury, WNBA President Laurel J. Richie will decide on a replacement.
Atlanta's Michael Cooper will coach the Eastern Conference team and Minnesota's Cheryl Reeve will be in charge of the West. Fred Williams led Atlanta to the Eastern Conference title last season, but left to coach Tulsa. Cooper now coaches the Dream, and was chosen because they have the best record in the East this season.
___
Follow Doug on Twitter at http://www.twitter.com/dougfeinberg