Simeone insists Atletico are still on track despite draw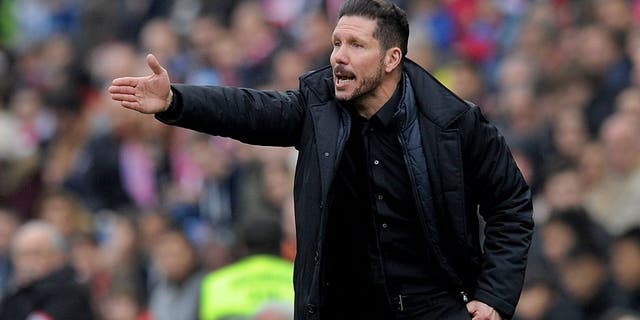 Diego Simeone insisted Atletico Madrid are still on track to achieve their objective this season despite a goalless draw against Villarreal on Sunday.
The Rojiblancos slipped eight points behind La Liga leaders Barcelona after failing to unlock a stubborn Villarreal side, and have an inferior head-to-head record with the Catalans.
However, Simeone tried to paint a positive picture after the stalemate, despite managing just two wins from their previous five La Liga matches.
"Everything in life is how you want to see it. We're six points ahead of Villarreal and for us that's positive," said Simeone.
"If you focus on the objectives we set out for ourselves at the start of the season we are on the right track, and apart from Barcelona, who are different from the rest, it's difficult for everyone else, Real Madrid, Sevilla, Athletic Bilbao, etc.
"The second part of the season is always hard as every team needs to win games and it makes it harder for everyone to reach their objectives."
Simeone also said he had few complaints about his team's performance.
"I would have liked to have won the game, we tried to do that and get the three points, but Villarreal are one of the best teams when it comes to defending and they counter well," he added.
"In the second half they had counters and could have won the game with them. We tried to win the game, we maintain our points gap with them and so from one point of view it's positive."
Atletico midfielder Koke, meanwhile, vowed to keep on fighting to catch Barcelona.
Speaking to Canal Plus, Koke said: "We're going to keep on working, game by game. We've got the Champions League match up next, then we're going to the Bernabeu, where we'll try to play well and fight to catch up with Barcelona. We're going to fight to get to the top.
"We played with a lot of intensity, inside and on the wings, but we lacked a bit of luck and effectiveness. They did a good job of closing us down, and it wasn't meant to be."