Sidney Crosby doesn't fault Ovechkin or Niskanen for play that led to concussion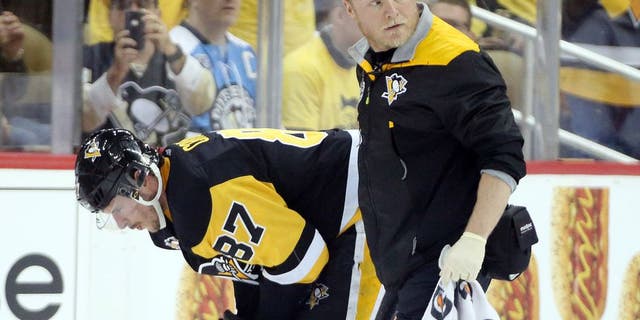 Sidney Crosby was back at Penguins practice on Friday morning, which is a great sign for Pittsburgh moving forward.
After practice, Crosby spoke about the play that left him concussed during Monday night's Game 3 in Pittsburgh. After being slashed by Alex Ovechkin while driving the net, an off-balance Crosby fell towards Capitals defenseman Matt Niskanen, who delivered a cross-check to the head of the Penguins captain.
There were differing opinions of the play in its aftermath. Some people, including several Penguins players, believed it was a dirty play at that Niskanen should've seen supplemental discipline on top the major penalty and game misconduct he received. Others believed Niskanen when he said there was no ill-intent on the play and it was just an unfortunate result in a bang-bang play.
Crosby weighed in on Friday, and he took the high road in doing so.
If Crosby himself isn't willing to say there wasmalice on the play, then that should effectively close the book on the discussion.
Despite his return to practice, Crosby still isn't sure if he'll be in the lineup for Saturday's Game 5, though he said he wouldn't rule it out.
AP | Copyright The Associated Press. All rights reserved.