Shoulder injury takes American star out of halfpipe competition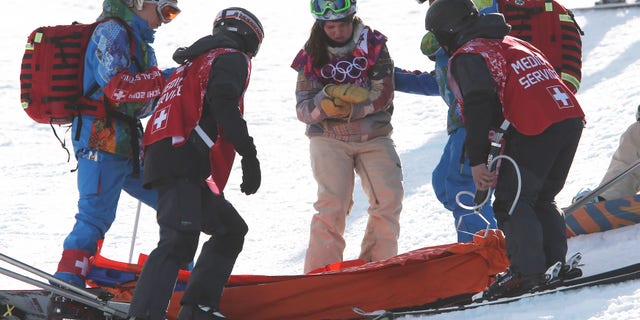 KRASNAYA POLYANA, Russia – U.S. snowboarder Arielle Gold pulled out of the Olympic halfpipe contest Wednesday after injuring her shoulder in training, a few minutes before she was scheduled to compete.
The 17-year-old from Steamboat Springs, Colo., was initially put on a stretcher but walked off under her own power. Gold, the youngest member of the U.S. halfpipe team and the 2013 world champion, was expected to be a medal contender along with American teammates Kelly Clark, Hannah Teter and Kaitlyn Farrington.
Her brother, Taylor, finished 14th in the men's halfpipe contest