Short training camp, no preseason games leave goalies scrambling to get into a rhythm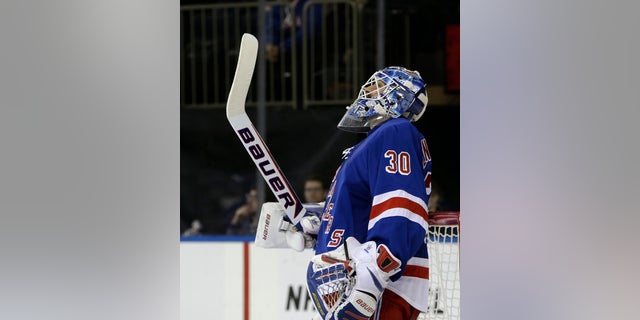 GLENDALE, Ariz. – A short training camp and a lack of preseason games have not done goalies any favors.
Playing a position that's much more technical than the other spots on the ice, goalies have been the slowest players to get into a rhythm following the NHL lockout.
Though most goalies worked on their games during the lockout, the intensity and traffic in front of them was nothing like what they face in live games.
As a result, top-name goalies like Henrik Lundqvist of the New York Rangers, Mike Smith of Phoenix and Calgary's Miikka Kiprusoff have struggled to open the season.
Through Thursday's games, 21 goalies had save percentages under 90 percent.