Shields, Williams gear up as Packers get ready for Lions and Calvin Johnson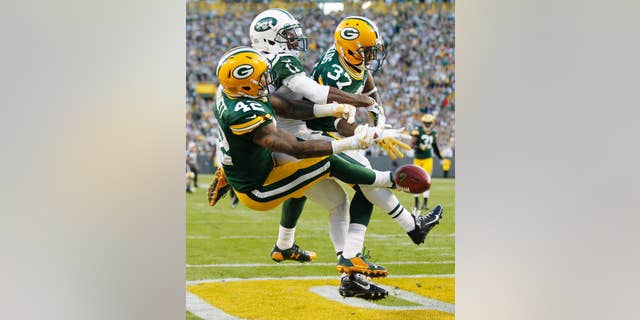 GREEN BAY, Wis. – Sam Shields, Tramon Williams and the Green Bay Packers secondary are bracing for another go-around with Detroit's Calvin Johnson.
The Lions' star receiver has 71 catches for 12 touchdowns and more than 1,100 yards in 12 games against the Packers.
Still, Green Bay is 10-2 against Detroit when Johnson is playing.
The next meeting between the NFC North rivals is Sunday at Ford Field. The 6-foot-5 Johnson typically has a size advantage on opposing cornerbacks. Shields and Williams say one of the keys is to wrap up low on Johnson and limit his yards after the catch.
Green Bay's secondary figures to be at full strength after safety Micah Hyde returned to practice as a full participant. Hyde was limited for a day with a knee injury.
___
Follow Genaro Armas at http://twitter.com/GArmasAP
___
AP NFL website: www.pro32.ap.org and www.twitter.com/AP_NFL