Sherman expects Seahawks to make charge: 'We always find a way'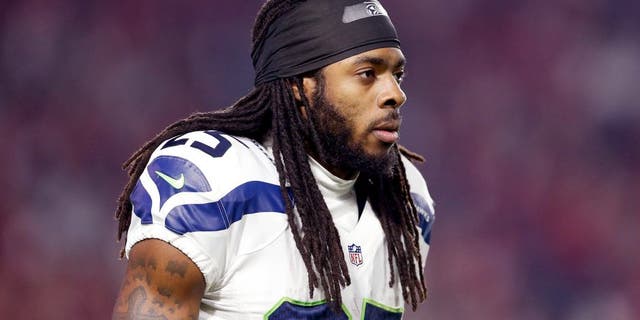 Cornerback Richard Sherman is banking on Seattle's track record of late-season success. Christian Petersen Getty Images
Richard Sherman had a message to share Wednesday: Don't count out the Seattle Seahawks yet.
Although Sunday's loss to Arizona dropped the Seahawks three games behind the first-place Cardinals in the NFC West, Sherman offered a simple reason as to why it would be unwise to dismiss the two-time defending NFC champions.
"Because we still got those same guys in the room. That's why you still feel the same way you always felt," Sherman said. "Obviously circumstances sometimes dictate some people's opinion, but they never dictate ours."
Despite its 4-5 record, Seattle has a track record of late-season success to fuel Sherman's optimism. The Seahawks won their final six games to win the NFC West last season and closed with five straight victories in 2012.
"I think there's always time, especially with our team. We always find a way to get things done," Sherman said. "Last year we felt we had to win every game, this year it comes down to the same thing. ... The mindset hasn't changed."