Sheriff Joe Arpaio treats inmates at Maricopa Jail to Super Bowl, maybe popcorn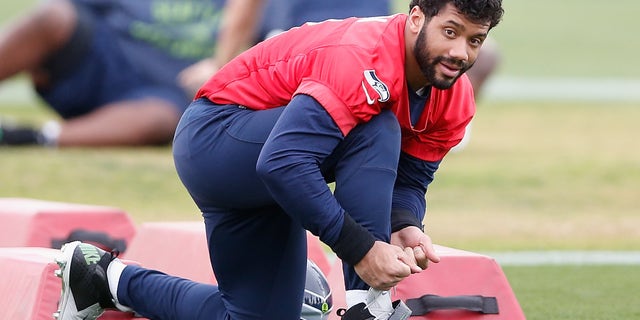 NEWYou can now listen to Fox News articles!
The man who calls himself America's toughest sheriff is giving his inmates a treat.
The televisions at Arizona's Maricopa County jails – which ordinarily show the Weather Channel, C-Span or the Food Network – will be tuned Sunday evening to CBS's telecast of the Super Bowl.
According to the New York Times, those of the 8,500 or so inmates who are military veterans or have sentences shorter than a year under Arpaio's watch will get popcorn during the game, too.
The popcorn is being provided by a theatrical producer and longtime supporter of Arpaio.
But it won't have any butter or salt, the sheriff decided.
And, appropriate for the man who makes inmates wear pink underwear and sleep on pink sheets as a way to deflate their pride, the popcorn will be sprinkled with pink, cherry-flavored powder.
"There's no constitutional reason I have to let them watch the game," Arpaio told the Times, and said that if anyone gets out of hand while watching, they will lose their privileges.
"You never know what the prisoners will do," he said. "If we have any problem, we'll just put them in lockdown."
One prison official, Sgt. Gary Miller, explained to the Times the reason behind the prison's normal TV programming.
"They don't like the Food Network because it reminds them of what they can't get, and C-Span bores them to tears," Miller said.
Arpaio indicated that he decided to let the inmates watch the game, in which the New England Patriots face off against the Seattle Seahawks, because he was born in Springfield, Mass.
Despite the fact that, according to the paper, Dallas is Arpaio's favorite team and in his office he has a football signed by Cowboys quarterback, Tony Romo.
This isn't the first time that the sheriff has allowed his prisoners to watch the Super Bowl. People at the prison remember the 2008 game in which the New York Giants defeated the Patriots, 17-14. Like this year's edition, that Super Bowl took place at the University of Phoenix Stadium in nearby Glendale.
"Last time we had the Super Bowl on, they were hooting and hollering," Miller recalled. "The guys went berserk."