Sheldon Richardson reflects on personal issues, ready to make impact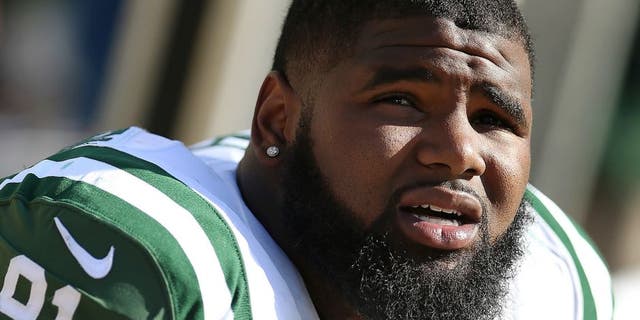 NEWYou can now listen to Fox News articles!
Sheldon Richardson has dealt with his fair share of off-the-field issues this offseason, but he's ready to move on and become a better person. After serving a four-game suspension for violating the league's substance abuse policy, Richardson is set to return this week against the Washington Redskins.
That four-game suspension didn't just keep him off the field, though. It made an impact on his personal life and affected him both physically and mentally.
"It challenged me mentally more than physically," Richardson said via Metro on Monday. "Other than that, I have my own issues to deal with so I was just really focusing on that and just cheering on my teammates from behind the scenes."
Richardson gives the Jets another weapon on an already-great defense that has allowed a league-low 13.8 points per game. Getting Richardson on the field won't be hard for Todd Bowles even with Leonard Williams and Muhammad Wilkerson playing at such a high level, but he certainly won't be an every-down player like he has been in the past.
Regardless of his role, Richardson is just glad to find himself back on the field after a lengthy period of time away from it.
MORE NEWS: Want stories delivered to you? Sign up for our NFL newsletters.
"Yeah, it was strange. Once again, that was something mentally I had to deal with. Going from team MVP to not playing, so that was a lot," Richardson said. "Pro Bowl season to not playing, that was a lot to deal with. Down on myself, but I'm alright now; just deal with it one day at a time."