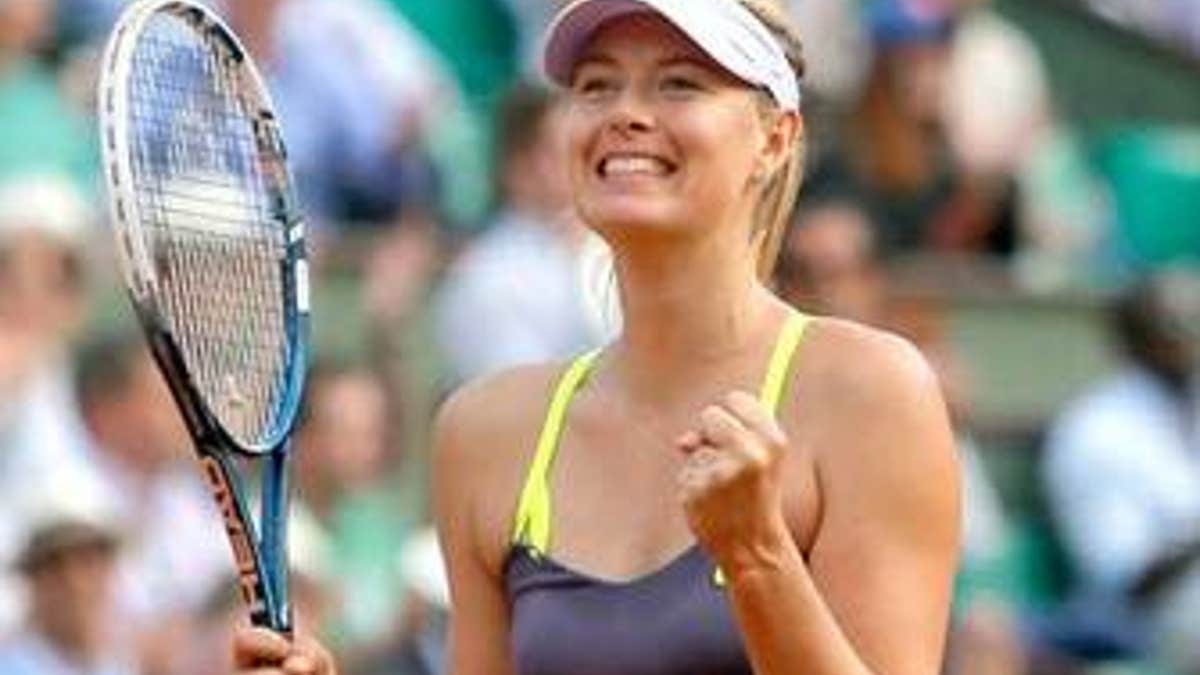 Maria Sharapova has mercifully decided not to change her name to Maria "Sugarpova" for the two weeks of the US Open in a blatant attempt to promote her line of candy .
The news came Tuesday, the morning after the initial report surfaced that she was considering the name change during the tournament, which begins Aug. 26. Then Wednesday, Sharapova, still battling injuries, withdrew from the tournament anyway.
Her agent, Max Eisenbud, told ESPN of the final decision on the name change.
"Maria has pushed her team to do fun, out-of-the-box-type things to get the word out about Sugarpova," Eisenbud said. "In Miami, we're going to fill a glass truck full of candy and drive it around town. This was an idea that fell along those lines. But, at the end of the day, we would have to change all her identification, she has to travel to Japan and China right after the tournament and it was going to be very difficult."
That's the reason? It'd be an inconvenience? OK fine. Whatever it takes to stop this from happening, we'll take it.
The Russian tennis star seems to be into short-term commitments these days. Her partnership with former great Jimmy Connors as coach lasted about a month and only one actual match .
According to media reports, Sharapova had asked the Florida Supreme Court to legally grant the short-term switch. In conjunction with the commercial name, just in case anyone didn't get the message, she planned to wear the Sugarpova lips logo on her tennis attire.
This story presents an interesting juxtaposition. It came out just as Sharapova is gracing the cover of Shape magazine.
If she consumes too much of her product, she won't be appearing on Shape again. But look at how the candies are described. Flirty, a fruit-flavored candy kiss, possesses lips like sugar. Now, where have we heard that before?
Or maybe here.