Shaq says Tim Duncan shouldn't be considered a 'big man'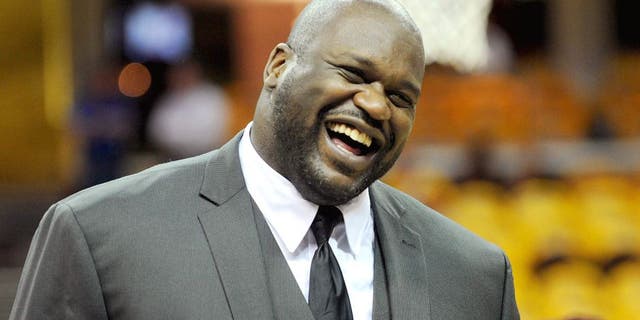 NEWYou can now listen to Fox News articles!
Tim Duncan left the NBA the way he carried himself on the court -- not looking for any attention. But NBA teams and players paid their respect to the San Antonio Spurs legend anyway, reliving some of the greatest moments of his soon-to-be Hall of Fame career.
But not all the adulation sat well with Shaquille O'Neal, who aired his grievances on "The Big Podcast with Shaq." His issue with the Duncan lovefest had nothing to do with where people were ranking the Spurs icon but rather how they were labeling him.
"I only have one beef with how they're throwing this around," O'Neal said. "They're saying he's one of the greatest big men. Do you count power forwards as big men? Because I don't.
"I was always taught that the big man was a center. I know we got new rules and they don't have the center spot no more, but no."
There's always been a debate regarding what position Duncan occupied during his 19-year career. Some labeled him a center, but many consider him the greatest power forward ever. Whatever the case, it's difficult not to label the 6-11, 15-time All-Star a big man.