Shaq on Stephen Curry: 'No offense, but he looks like a little baby'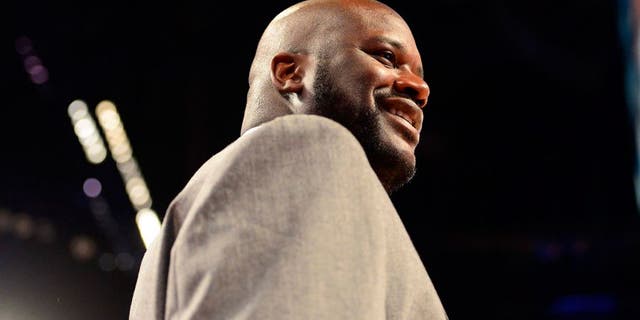 Shaquille O'Neal says he's a fan of the reigning MVP, even if his physique isn't exactly impressive. Bob Donnan USA TODAY Sports
If you've tuned in to national TV broadcasts on TNT, you're probably well aware of Shaquille O'Neal's thoughts on the modern NBA. While he's never come out and said that it's hard to watch, O'Neal makes it very clear that he still has an affinity for big men -- a position that he fears is in danger of going extinct.
In advance of his attendance at the SMU Athletic Forum, O'Neal sat down with media on the college campus, where he shared his opinion on the current state of professional basketball. And for the most part, the Hall of Fame center isn't really a fan:
There's one player who does pique O'Neal's curiosity, however, and given his appreciation for post play, it comes as something of a surprise. The big man is a fan of Golden State Warriors point guard Stephen Curry, even if he says that the MVP "looks like a little baby:"
O'Neal shared his view on the DeAndre Jordan-Dallas Mavericks saga from this past summer, predicting that Dallas will bust out the "Hack-A-Jordan" to embarrass the Clippers center in the season-opening game between the two teams. Lastly, O'Neal went on to discuss the joys of being a father. He said that he's also a fan of Anthony Davis, who's the player he tells his son to watch and emulate.
It's solid advice, even if it's coming from a legend who isn't a huge fan of the way the game is played these days.
MORE NEWS: Want stories delivered to you? Sign up for our NBA newsletters.