Shane Ray's mother engages in Twitter spat with Broncos reporter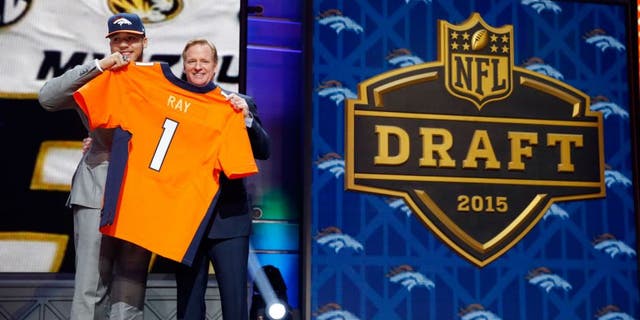 In all likelihood, Shane Ray will start his NFL career as a backup to two more proven linebackers.
Don't tell that to his mother, though. When 9News Denver's Mike Klis suggested Ray play a reserve role, Sebrina Johnson came to her son's defense.
https://twitter.com/brisupermom47/status/625342299724083201
Klis is a grizzled veteran reporter and had fun with the tweet, saying Johnson set him straight.
The 23rd overall pick must be rolling his eyes, though. On the eve of Broncos camp, his mother just gave his new teammates some serious "initiation" material.
You can almost hear the mom jokes now.