SF district attorney won't file charges against 49ers' Crabtree for alleged sexual assault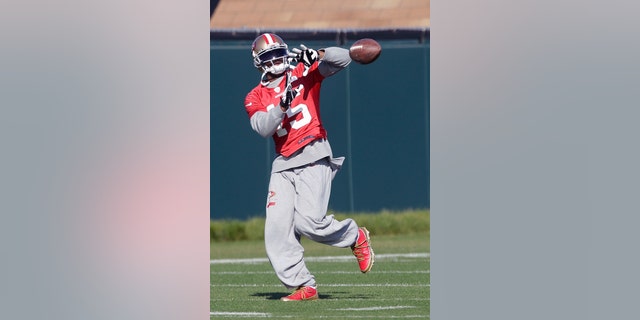 NEWYou can now listen to Fox News articles!
SAN FRANCISCO – San Francisco's district attorney won't file criminal charges against 49ers wide receiver Michael Crabtree after reviewing evidence of an alleged sexual assault in a hotel after the team's playoff victory over the Green Bay Packers.
After examining a "thorough investigation" submitted by police, District Attorney George Gascon said Friday his office determined that no charges would be filed "at this time."
Crabtree's attorney, Joshua Bentley, didn't immediately return a call seeking comment, and the team has referred all questions about the matter to him.
The 49ers are preparing to meet the Baltimore Ravens in the Super Bowl on Feb. 2 in New Orleans.