Several teams under pressure to perform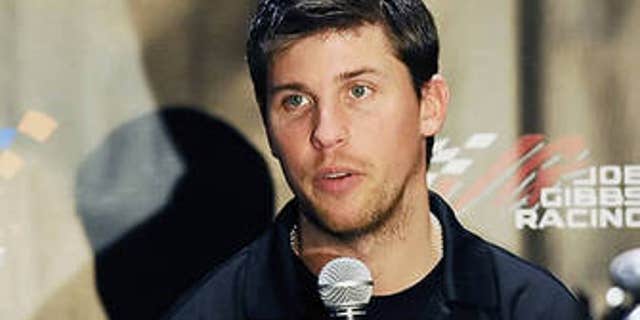 As we all prepare and head to Daytona, all of us are excited about what might happen. The 2011 season truly was one of the most exciting the sport of NASCAR has ever had. Again, we had five first-time winners, and we had 18 different winners in 36 NASCAR Sprint Cup points races last year.
Now sure, Tony Stewart did his fair share of dominating the Chase by winning five of the 10 races, but all through the regular season, no one really dominated the sport. Then, on top of all that, we go to the last race of the season, Stewart wins the race, ties Carl Edwards in the points and then wins the championship via a tiebreaker.
Let's face it: You can't ask for better momentum than that, plus it sets the bar really high for 2012. I think we can all ramp it up even more this year.
There are multiple storylines to follow. Stewart won the 2011 championship yet fired his crew chief. How well will he and new crew chief Steve Addington mesh? Will Carl Edwards be looking for revenge for the one that got away? Will Jimmie Johnson be able to rebound?
We have Danica Patrick here full time. We have new driver/team combinations plus driver/crew chief combinations. I don't know how you can set the stage any better to begin the 2012 NASCAR Sprint Cup season.
Remember, last year we entered the season with a new points system. There was also a new wild card component for making the Chase. Now, going into 2012, all the teams have a template of how it is to be done. These drivers and teams now know how crucial a single win is and what role it can play in qualifying for the Chase. They have a much clearer understanding of how crucial your finishing position every single week can be. If you don't believe me, ask Stewart or Edwards.
These guys will still have to be smart. They can't get so wild where they try to turn a 15th-place car into a winning car, because that is still not going to work. I do believe, though, now that they have this template from last year to work from, every single one of them will come out of the box at Daytona with their guns blazing.
What am I expecting or hoping to see in 2012? First, I am really expecting to see some breakout years from some drivers. On the flip side, I am really having some questions on a few drivers that have normally been contenders.
I guess the biggest questions I have are with Joe Gibbs Racing and all three drivers. Let's start with JGR's youngest driver. Joey Logano will be starting his fourth year and is doing it with a new crew chief. Logano knows better than anyone that this is a "put up or shut up" year. He realizes this is a pivotal year.
Denny Hamlin suffered a major hangover in 2011. In 2010, he won eight races and raced for the championship right down to the last race of the season. Last year, he won only one race. He barely made it into the Chase and basically was a non-factor. He also has a new crew chief, as Mike Ford, his crew chief since he started at JGR, is now gone. Hamlin now has the crew chief who orchestrated Stewart's incredible dominance in the 2011 Chase leading the No. 11 team. To me, it is again the case of "put up or shut up."
For their third driver, Kyle Busch, it was pretty much the same as the last few years. He won a handful of Cup races. He won a bunch of Truck and Nationwide races. Yet again, just like every other year, he fell on his face when it came time for the Chase. For 2012, he is restructuring what he does in the other series and not racing as much there. I think that is a good thing; it will help him focus on his primary job, which is winning the NASCAR Sprint Cup championship.
Collectively, I think it's a "put up or shut up" year for Joe Gibbs Racing. The organization has made all these internal changes to the teams, plus gotten Busch to agree to run fewer of the other series events. On top of all that, it is no longer doing its engines in-house and instead relying on getting them from Toyota Racing Development (TRD).
Kevin Harvick finished third in the NASCAR Sprint Cup points for the second year in a row. Once again, he has requested a crew chief change. It's time to finally put together the beginning, middle and end of a season and win a championship.
A.J. Allmendinger knows it better than anyone that he is now in the best position he has ever been. He has replaced Kurt Busch in the No. 22 car. Yes, there has been a crew chief change, as well, but that organization is a winning group. This will be Allmendinger's sixth year in NASCAR Sprint Cup, and if you have seen his comments of late, he clearly knows it is time to "put up or shut up."
Michael Waltrip Racing is another that falls into the same category. The organization has shown it can be competitive, at times. While the organization released the only driver who ever won a NASCAR Sprint Cup race for it, David Reutimann, Michal Waltrip Racing did add Clint Bowyer and Mark Martin to the mix. Now it's time to go out and qualify for the Chase. As an organization, it never has done that.
It is also definitely a "put up or shut up" year for Earnhardt Ganassi Racing as a whole and individually for Juan Pablo Montoya and Jamie McMurray. For all their success in 2010, they were equally as non-competitive in 2011. It's that old well-worn cliche' "what have you done for me lately?" You heard team owner Chip Ganassi say it during the Charlotte media tour a few weeks ago. He called the 2011 performance "pathetic."
They have the same engine package that Richard Childress Racing has. RCR won six races last year. The Ganassi camp could hardly buy a top-five, let alone a top-10 finish. Earnhardt Ganassi Racing has since restructured the organization. Tony Glover and Steve Hmiel are now gone. Montoya also now has a new crew chief so it's time for the Ganassi camp as a whole to "put up or shut up."
One driver that I am extremely excited about following is Kasey Kahne. This is one driver who I think will "put up" more than ever before. I think he has a lot to prove and finally has all the pieces of the puzzle at his fingertips. I may be proven wrong, but I truly believe Kahne will be leading the Hendrick Motorsports charge in 2012.