Set to see action in No. 14, Ty Dillon to spend time in two Cup rides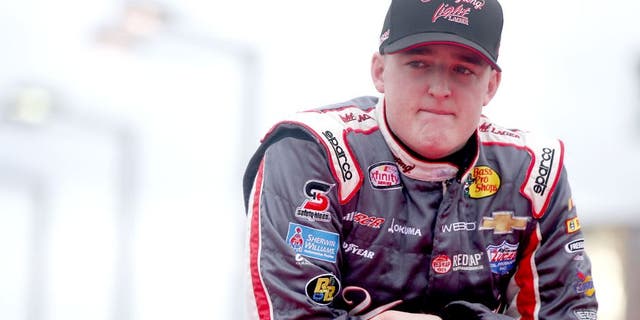 Ty Dillon is going to be a busy guy this year. In addition to his full-time gig in the NASCAR XFINITY Series, the third-generation driver will compete in the Daytona 500 in the No. 95 Circle Sport-Leavine Family Racing Chevrolet and at least a couple of races in the No. 14 Stewart-Haas Racing Chevy subbing for Tony Stewart.
Circle Sport-Leavine Family Racing announced Thursday morning that it will enter two cars in the Daytona 500 -- Dillon in the No. 95 Cheerios/Kroger Chevy with crew chief Todd Parrott, and Michael McDowell in the No. 59 Thrivent Financial/K-LOVE Radio Chevy with Dave Winston as crew chief.
The No. 95 is one of 36 cars granted a NASCAR charter, which means it's guaranteed to be in the Daytona 500 field. The No. 59 of McDowell will be one of seven cars vying for the final four spots in the field. Right now, 43 cars are entered in the Daytona 500, which will have a starting grid of 40 cars.
FOXSports.com learned Wednesday night that Dillon will sub for Tony Stewart in a few races where the No. 14 SHR Chevrolet has Bass Pro Shops as its primary sponsor. Richard Childress, Dillon's grandfather and XFINITY Series team owner, has a long-running relationship with Bass Pro Shops.
Brian Vickers will race the No. 14 in the Daytona 500 and possibly additional races.
Stewart is out indefinitely after he suffered a burst fracture of the L1 vertebra on Jan. 31 when the sand rail he was driving in the Glamis Dunes near the California-Arizona border landed wrong, compressing its shock absorbers.
Last week, Stewart underwent surgery and there is no timetable for his return, but SHR officials have said he is expected to make a full recovery and return to action later this year.