Serge Ibaka dominates as Magic best Frank Vogels former Pacers squad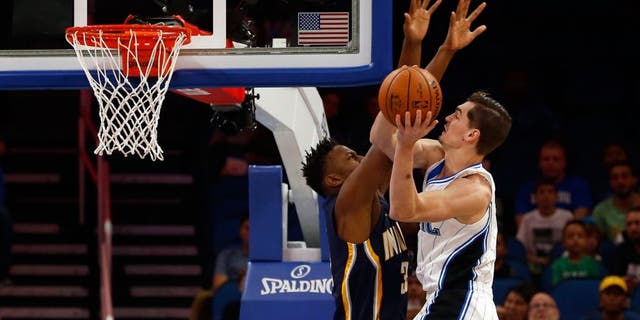 Serge Ibaka had 19 points and 17 rebounds to lead Orlando to a 114-106 preseason victory over Indiana on Friday night in Magic coach Frank Vogel's first appearance against his former team.
Myles Turner led all five Pacers starters in double figures with 17 points. Jeff Teague and Paul George scored 16 apiece, Thaddeus Young added 15 and Monta Ellis had 14. Ellis had a team-high six assists, and Young had eight rebounds, four assists and four steals.
Ibaka was 7 of 9 from the field and made all three of his 3-pointers in his second preseason game and the Magic's first exhibition win. Jeff Green scored 16 points, and Aaron Gordon added 15. Bismack Biyombo had nine rebounds.
Vogel spent the past five-plus seasons as coach of the Pacers after four years as an assistant. Indiana made the playoffs in five of his six years.
C.J. Watson had 10 assists for Orlando.