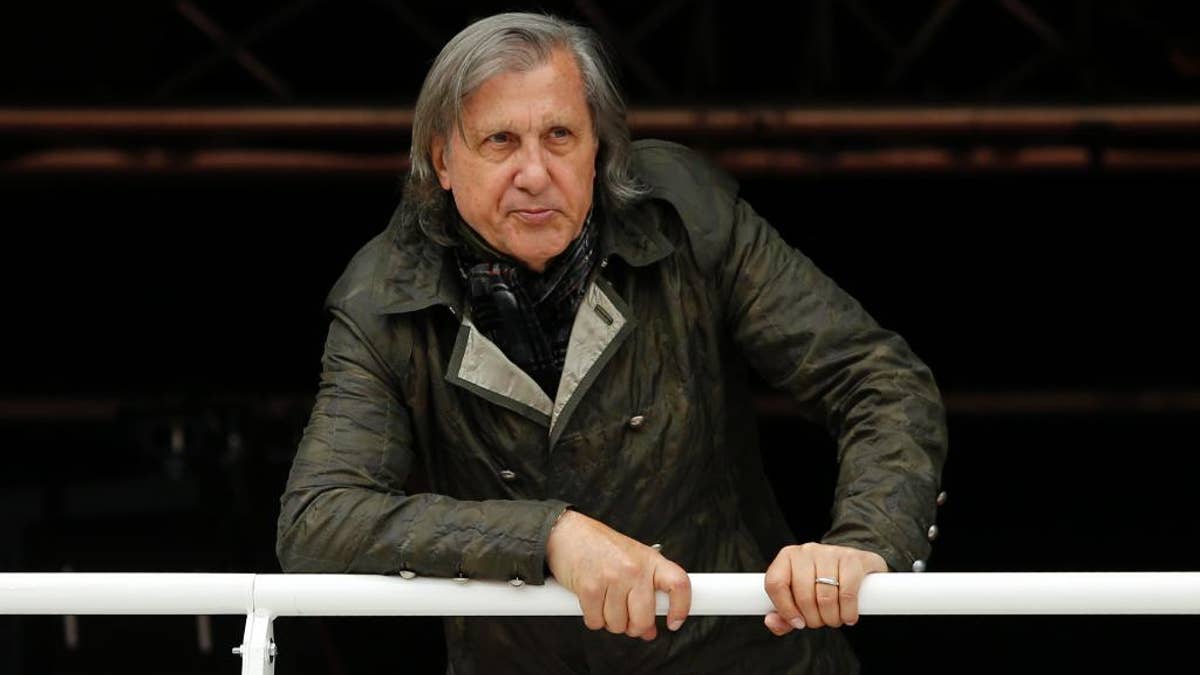 Serena Williams ripped Romanian tennis legend Ilie Nastase Monday for what she described as "racist comments toward myself and my unborn child."
Nastase, 70, was provisionally suspended Sunday by the International Tennis Federation for hurling expletives at British player Johanna Konta, Britain captain Anne Keothavong and the umpire during the Fed Cup match between Great Britain and Romania.
The two-time Grand Slam singles champion was already in hot water after he speculated on the skin color of Williams' baby at a news conference Friday.
"Let's see what color it has. Chocolate with milk?" Nastase was quoted as saying. Williams is engaged to Reddit co-founder Alexis Ohanian, who is white.
In a post on Instagram, Williams wrote, "It disappoints me to know we live in a society which people like Ilie Nastase can make such racist comments towards myself and unborn child, and sexist comments against my peers.
"This or anything else will not stop me from pouring love, light and positivity into everything that I do," Williams added. "I will continue to take a lead and stand up for what's right."
When reached by the Associated Press Monday in Budapest, Nastase described himself as a friend of Williams and said, "I want to know what word I used is racist?"
Nastase earned the nickname "Nasty" for his on-court outbursts and gamesmanship in his playing heyday in the 1970s. But it also described his game, which earned him seven Grand Slam titles and more than 100 ATP titles. He's in the tennis hall of fame.
He said on Monday he's been banned from Wimbledon's Royal Box, but that wasn't confirmed by Wimbledon. The All England club, where he was a singles finalist twice, said in a statement that guests were invited at its discretion, and suspensions were taken into account.
Reactions in Romania to Nastase's outburst have been mixed.
George Cosac, the chairman of the Romanian Tennis Federation, defended Nastase by suggesting he was picked on by the British officials. Ion Tiriac, a businessman and Nastase's old doubles partner, also stood by him, criticizing Konta for walking off the court.
However, many Romanians were critical of Nastase on social media, saying he embarrassed himself and Romania.
Nastase, also a former Davis Cup captain, suggested he was no longer a relevant figure in tennis.
"I am 71 years old" — though he does not turn that age until July — "I am no longer a sportsman," he said.
The Associated Press contributed to this report.