Serena Williams, other parents share #ThisMama stories about life with little ones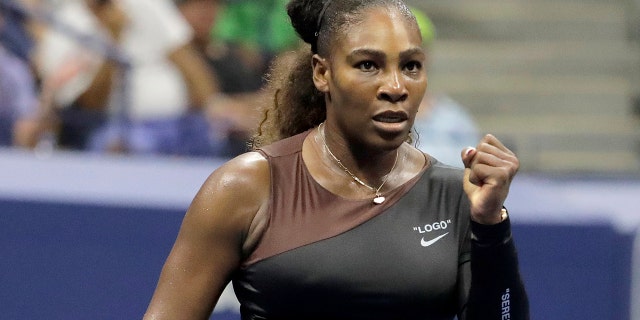 Tennis star Serena Williams shared a sweet story on social media this week about traveling with her 11-month-old daughter Olympia.
"The other day on a flight home Olympia insisted on running up and down the aisle and when I finally got her to sit still, she threw up all over me," Williams wrote in a tweet Sunday.
Williams used the hashtag #ThisMama and other parents took to Twitter to share their own humbling stories, according to USA Today.
"One of my sons used to 'paint' with his own poo. He would wake from a nap, totally silent, remove his diaper & finger paint all over his toys and cover the wheels of his toy cars in poo, then make poo tracks all over his cream walls. Be thankful for a little vomit," one woman wrote.
Another parent wrote: "My daughter loved to take everything out of the pantry & put it all back in. #ThisMama came back in the room to her looking like this & the 3 minutes it took me to figure out she'd gotten into the red food coloring & wasn't bleeding profusely were the longest 3 minutes of my life."
Williams, 36, made her return to the U.S. Open on Monday. She defeated Magda Linette of Poland in straight sets, 6-4, 6-0.
The Associated Press contributed to this report.