Serena Williams loses to Angelique Kerber in Wimbledon final; dedicates performance to 'all the moms out there'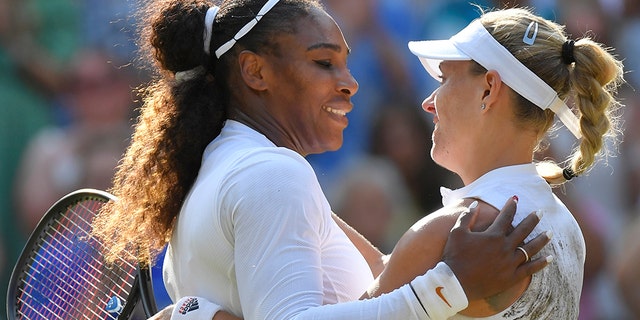 Serena Williams has lost to Angelique Kerber in Saturday's Wimbledon final, just 10 months after giving birth.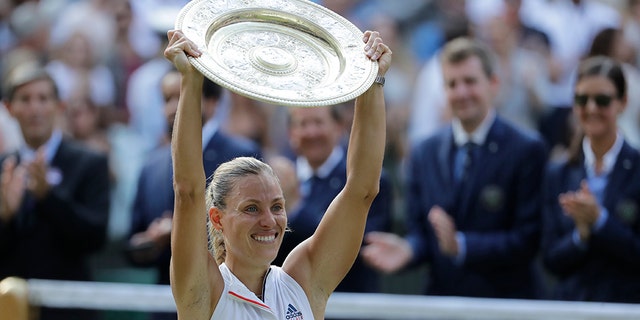 This is Kerber's first Wimbledon title following her 6-3, 6-3 victory over seven-time champion Williams.
Kerber, 30, made just five unforced errors compared to Williams' 24 as the German native reversed the result of the 2016 final.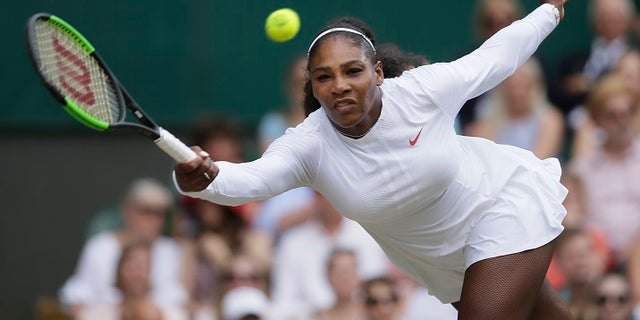 Kerber said she knew she had to play her best before the matchup.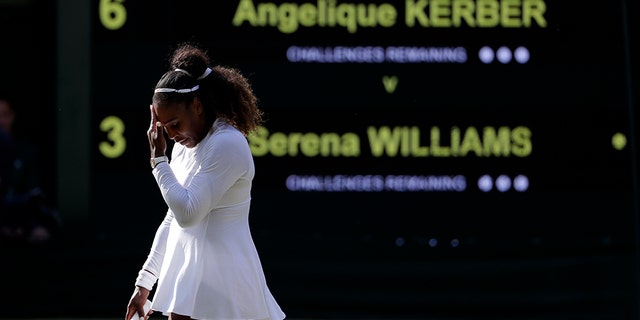 "I knew that I had to play my best tennis against a champion like Serena," Kerber said.
Williams called the match "an amazing tournament for me."
"It was such an amazing tournament for me," Williams said after the match. "I was really happy to get this far. It's obviously disappointing, but I can't be disappointed. I have so much to look forward to. I'm literally just getting started."
It is the third Grand Slam title of Kerber's career, adding to her Australian and U.S. Open triumphs in 2016. Williams, 36, who was seeking a 24th Grand Slam title, only 10 months after having her first child and dealing with a serious health scare. She was playing in the fourth tournament of her comeback.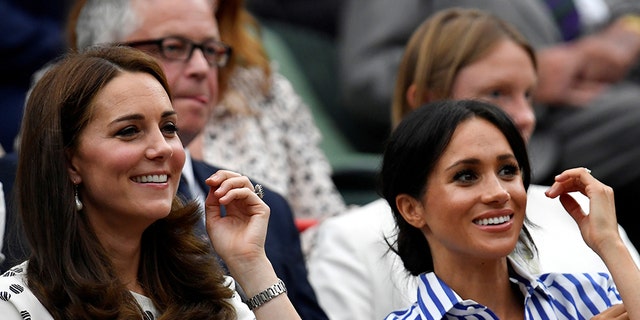 Williams is married to Reddit co-founder Alexis Ohanian.
"I'm just me, that's all I can be," Williams said after the match. "To all the moms out there, I was playing for you today, and I tried. Angelique played really well, played out of her mind."
Last week, Williams became emotional after she learned she missed her daughter's first steps while training at the All England Club before Wimbledon.
"She took her first steps…I was training and I missed it. I cried," Williams tweeted.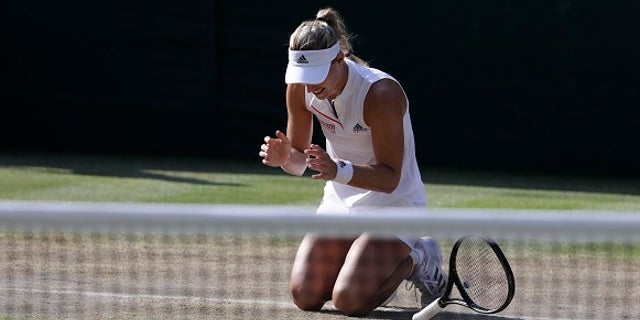 In January, Williams revealed she suffered major health complications in the days after she gave birth to her daughter, Alexis Olympia. She told Vogue doctors discovered several small blood clots in her lungs which left her bedridden for her first six weeks of motherhood.
Williams is a seven-time Wimbledon champion and her 23 major trophies rank second all-time to Margaret Court.
Williams and Kerber were watched by Meghan Markle and her sister-in-law Kate Middleton. Other celebrities such as golfer Tiger Woods, Formula One driver Lewis Hamilton, and Vogue magazine editor Anna Wintour were also in attendance.
Fox News' Katherine Lam and the Associated Press contributed to this report.