Serena Williams gets support from top tennis organizations after argument with umpire at US Open
Tennis superstar Serena Williams got some much-needed backup Monday, as two major tennis groups came to the aid of the sport's biggest star following her high-profile Sunday outburst at the U.S. Open.
The Women's Tennis Association and the U.S. Tennis Association released statements supporting Williams, who on Sunday had a heated argument with a chair umpire during her U.S. Open final loss to Naomi Osaka.
WTA CEO Steve Simon released a blistering statement criticizing the officiating of the match between Williams and Osaka.
"Yesterday brought to the forefront the question of whether different standards are applied to men and women in the officiating of matches," Simon said. "The WTA believes that there should be no difference in the standards of tolerance provided to the emotions expressed by men [vs.] women and is committed to working with the sport to ensure that all players are treated the same. We do not believe that this was done."
Simon also called for coaching to be allowed across the sport, which is what umpire Carlos Ramos accused Williams of illegally receiving during the second set of the match.
Williams also received the support of USTA president, Katrina Adams.
Adams claimed in an interview with ESPN that there are "double standards" of how certain umpires treat men and women players.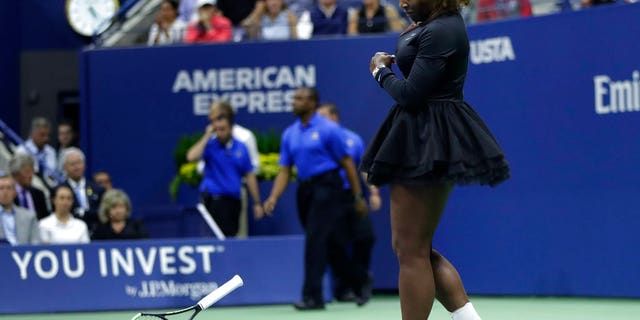 "We watch the guys do this all the time, they're badgering the umpire on the changeovers. Nothing happens. There's no equality," Adams said. "I think there has to be some consistency across the board. These are conversations that will be imposed in the next weeks."
Adams added: "I know what Serena did and her behavior was not welcome. A line could have been drawn, but when you look at Carlos in this situation, it's a judgment call to give that last penalty because she called him a thief. They've been called a lot more."
The U.S. Open's referee office announced it docked Williams $10,000 for "verbal abuse" of Ramos, $4,000 for being warned for coaching and $3,000 for breaking her racket.
The controversy stemmed from Ramos accusing Williams of illegally receiving coaching from Patrick Mouratoglou. Williams shot back at the umpire and insisted she was not receiving coaching and that she would "rather lose" than cheat.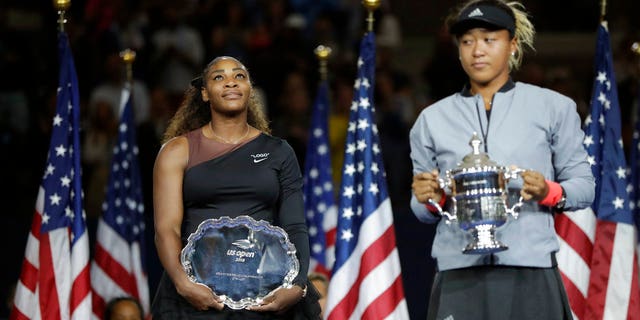 Williams received a second violation when she smashed her racket in frustration. She lost a point due to the violation, causing the player to argue with the umpire again about the initial penalty.
"I didn't get coaching," Williams said multiple times. "I don't cheat! I didn't get coaching. How can you say that? You owe me an apology. I have never cheated in my life!"
The third violation — verbal abuse — came when she called the umpire a "thief," leading to an automatic game loss.
"You will never, ever, ever be on another court of mine as long as you live. You are the liar. When are you going to give me my apology? You owe me an apology. Say it. Say you're sorry...And you stole a point from me. You're a thief, too!" Williams yelled at Ramos.
The incident is the second time this year U.S. Open referees have faced sexism accusations.
An official was slammed when Alizé Cornet was hit with a code violation after she took off her shirt briefly during a match. U.S. Open watchers on social media were quick to point out that male tennis players often take their shirts off to change their attire during their matches.
The U.S. Open later released a statement saying it regretted the code violation.
Fox News' Katherine Lam contributed to this report.