Serena Williams didn't beat herself at the French Open, Garbine Muguruza did it for her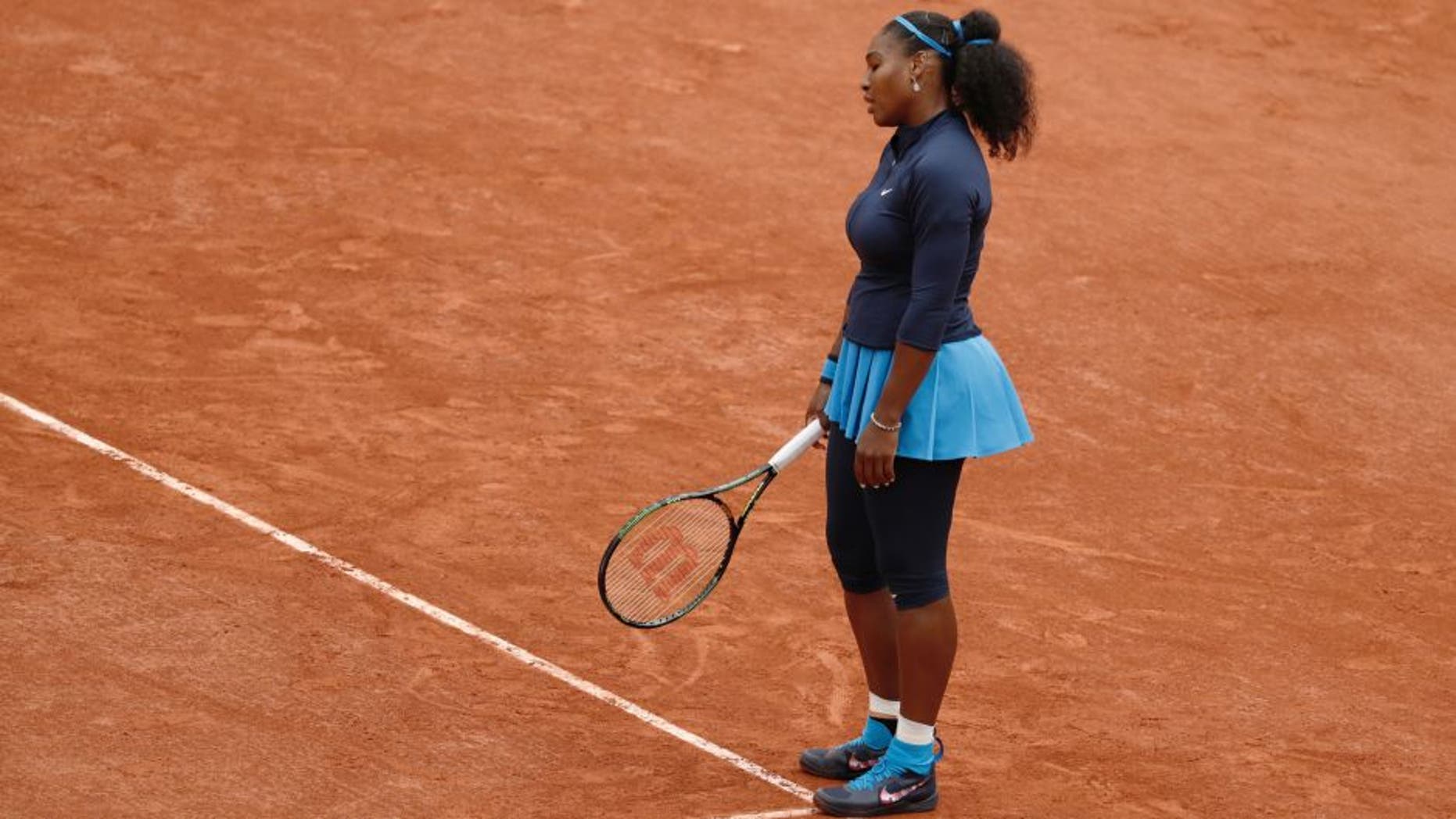 This time, she wasn't coming back.
Although being down a set and a break, particularly at the French Open, has been a safe place for Serena Williams, one from which she's emerged unscathed time and again, this match was different. Serena wasn't down because she'd allowed her opponent to take a lead she didn't deserve, she was down in the final because she couldn't hang with the younger woman who was the best player on the court on this dreary Saturday in Paris.
Garbine Muguruza, French Open champion. It's no shock -- the young Spaniard is now the second-ranked player in the world and was coming off a year in which the 22-year-old played Serena tough in the Wimbledon final. She's part of the WTA's new guard and her win, while crushing for the pursuit of history, is a huge moment for the sport -- if not a true passing of the torch, then a temporary lending.
What was shocking, however, was how Muguruza won the match.
She hit the ball with rhythm, pace and accuracy. Rather than knock Serena off her game plan and try to hold on for dear life (as countless Serena opponents have done in recent years), Muguruza was doing something new. She wasn't waiting for Serena to beat herself. She was going to do the job for her.
It worked, in all facets. Muguruza outhit, out-served and outplayed Serena. And despite a small hiccup when she got her first championship points, Muguruza was the tougher player mentally. When the match got on her racquet, the Spaniard held at love.
Serena Williams is stuck in a crisis of confidence. She hasn't won a Grand Slam since Wimbledon, something that wouldn't be a concern to any tennis player other than her. (Imagine that: "Woe is me, I haven't won a Grand Slam since July!") But winning Grand Slams is what Serena lives for. And now she's zero for her last three, the first of which came while she was within three sets of the Grand Slam and each while she's been fighting to tie Steffi Graf's record of 22 majors.
The losses, which have come in the semifinals (U.S. Open), finals (Australian Open) and finals (French Open), have come in all shapes, sizes and forms. Serena lost after getting sliced to death by Roberta Vinci. She played terribly in Melbourne, with her serve abandoning her in key moments. But most alarming of all was the French loss. Muguruza wasn't better because Serena was bad, Muguruza was better because she was better (and because Muguruza's hand forced Serena's poor play more than either Vinci or Kerber had).
I can't imagine the looming spectre of Steffi Graf is what's causing Serena to play tight in the biggest matches. There's an inevitablity to getting No. 22. She has four chances per year. This isn't like Novak Djokovic's quest for a French Open, which he gets once annually, when he's always one year older than his last time at Roland Garros. Rather, I think the tennis gods that had allowed Serena to stay in so many matches she had no business winning over the past 16 months have finally reversed. This will become a problem if Serena lets it. Otherwise, this feels more like a regression to the mean. Serena Williams is still the best player in the world and will be favored every time she takes the court. And in three months, we might be looking back at a year in which Serena won two majors (Wimbledon and the U.S. Open) and wonder what all the fuss was about.
Muguruza will either become the next big star in women's tennis or face the curse of the No. 2 ranking, one that's felled so many women before it. The former seems more likely. Saturday was a starmaking performance from the 22-year-old, who saw her shot at history and grabbed it.