Serena Williams bested by Naomi Osaka in US Open Women's Final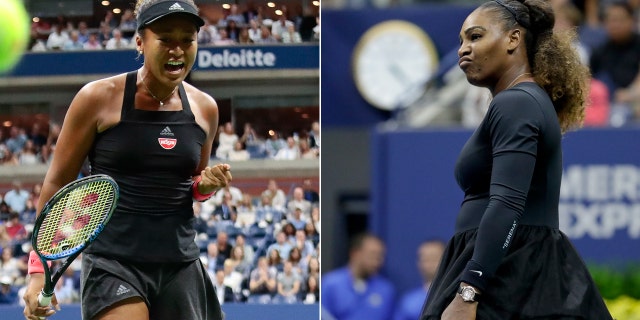 Serena Williams was defeated by first-time finalist Naomi Osaka in Saturday's U.S. Open Women's Final, missing the chance to earn a record-tying 24th Grand Slam singles title.
Osaka, at just 20 years of age, earns her first Grand Slam singles title, making her the youngest women's champion at the U.S. Open since Maria Sharapova in 2006. (She was just 19 at the time.)
Osaka wrapped up a quick 6-2, 6-4 victory for the win.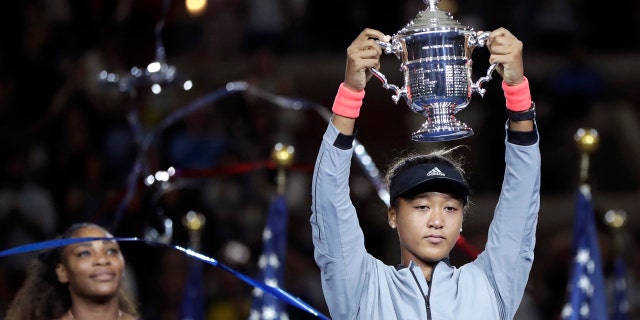 The heated match came to a halting stop when Williams was penalized one game for a third code violation, putting Osaka just one game away from the title.
Williams had been given a first violation by Carlos Ramos for coaching earlier in the set, telling him that she'd "rather lose" than cheat. She was given a second violation for smashing her racquet, and again yelled at the chair umpire who had given her the first warning. Her third violation came after she called the umpire a "thief," leading to an automatic loss of a game in the second set.
Williams demanded an apology from Ramos throughout the end of the second set and continued to do so after suffering the devastating loss.
"You owe me an apology," she said. "I have never cheated in my life!"
Williams hasn't won the U.S. Open since 2014. Her last victory was at the 2017 Australian Open, when while pregnant she became the oldest Grand Slam female champion at 35.
Williams has won six of her 23 major titles in New York, and a victory Saturday would have equaled Margaret Court's record.
The Associated Press contributed to this report.
This is a developing story. Please check back for updates.