Senior Jordan Morgan back in the spotlight during No. 21 Michigan's 8-game winning streak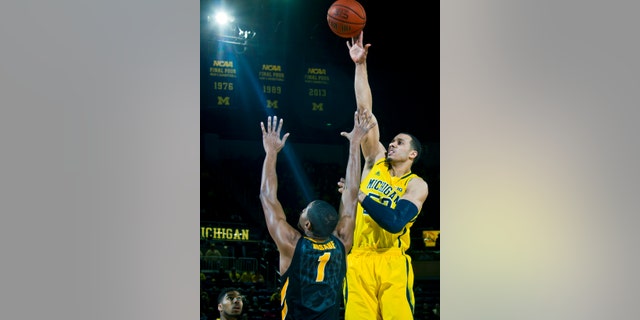 ANN ARBOR, Mich. – With star big man Mitch McGary injured, senior Jordan Morgan is back in the spotlight for 21st-ranked Michigan.
Morgan has helped the Wolverines to an eight-game winning streak, and Michigan is unbeaten in conference play heading into Saturday night's showdown at No. 3 Michigan State.
No doubt Morgan will be a big part of Michigan's preparation, from the standpoint of both on-court strategy and off-court leadership. He's an elder statesman on a team with several sophomores and freshmen playing important roles.
He's also producing. During this eight-game streak — which has come without McGary — Morgan is shooting 82 percent from the field, averaging 8.3 points and 5.1 rebounds.