See this hilarious spotter spoof on stresses of Talladega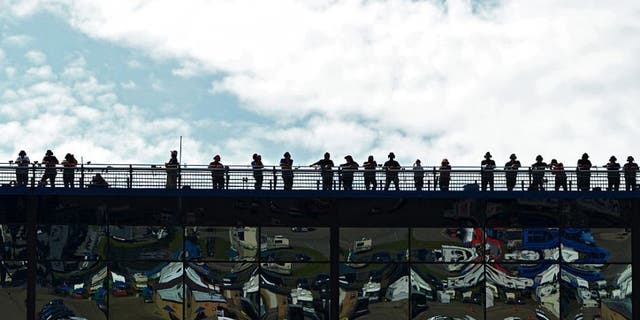 OK, it isn't Throwback Thursday or Flashback Friday, but this oldie-but-goody is way too epic not to share.
First aired back in 2012, it's "Spotter Day at the Spa," featuring NASCAR Sprint Cup Series spotters Mike Calinoff, then with Matt Kenseth at Roush Fenway Racing; Joey Meier, who is still the spotter for Team Penske's Brad Keselowski; and Denny Hamlin's spotter, Chris Lambert.
Given the incredible stress spotters will face in Sunday's Hellman's 500 at Talladega Superspeedway, this spoof made for must-see TV back in the day. Enjoy!