See Joey Bosa, Philip Rivers get sworn in on 'Jimmy Kimmel Live'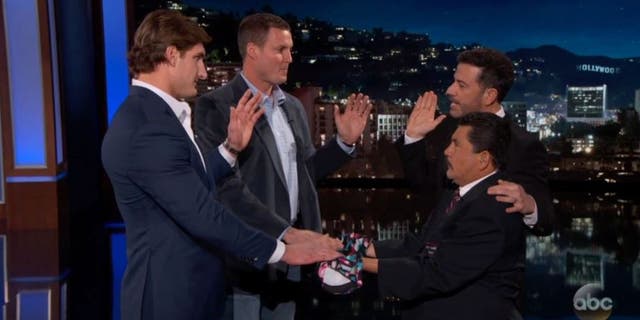 NEWYou can now listen to Fox News articles!
Philip Rivers and Joey Bosa are already getting cozy in Los Angeles, even though Rivers admits he's still 'warming up' to playing in the Southland.
The Chargers' quarterback and rookie defensive end appeared on 'Jimmy Kimmel Live' on Tuesday night, where Rivers and Bosa were sworn in by Kimmel and welcomed to Los Angeles as the city's second NFL franchise.
Watch the entertaining clip here.