See Jeff Gordon in pre-season behind-the-scenes FOX NASCAR photo shoot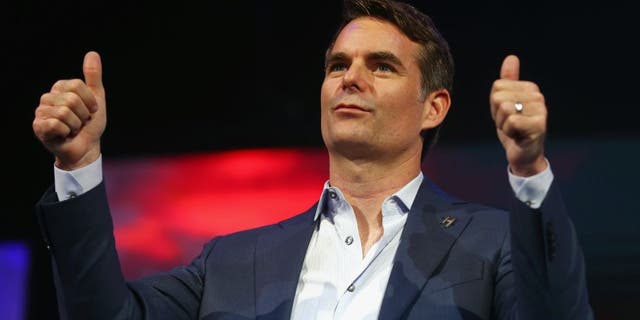 NEWYou can now listen to Fox News articles!
With fewer than 50 days remaining until the Daytona 500 on FOX, planning for the FOX portion of the 2016 NASCAR Sprint Cup Series season is in full swing.
This year, of course, marks the full-time broadcasting debut of four-time Sprint Cup Series champion Jeff Gordon, who will join veteran broadcasters Mike Joy and Darrell Waltrip in the FOX NASCAR booth beginning in February with Daytona Speedweeks.
Check out the above picture and one below from a recent behind-the-scenes photo shoot of the FOX NASCAR on-air team. Clearly, Gordon is ready to go and is already fitting in quite well.