Second-half struggles on offense hampering Jaguars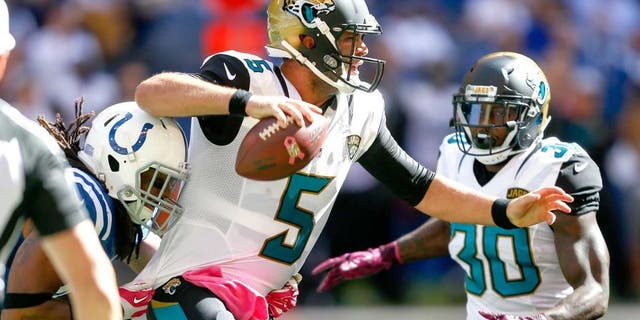 NEWYou can now listen to Fox News articles!
As the Jaguars prepare to take on the Buccaneers this Sunday, the team will look to reverse a troubling trend that has emerged through the first four games.

As Ryan O'Halloran of the Florida Times-Union notes, the Jaguars have scored a combined 17 points in the second half of games this season. That's the lowest total in the NFL, far below the league average of 46.3.

Just three of Jacksonville's 25 second-half drives have ended with the Jaguars scoring. Otherwise, the team has 16 punts, two missed field goals, two turnovers and two turnovers on downs to show for its efforts.

Last week agains the Colts, the Jaguars took a 13-10 lead into halftime before being shut out in the third and fourth quarter. Indianapolis won the game 16-13 in overtime.