SEC blames miscommunication for Vanderbilt wearing 'Anchor Down' jerseys, won't wear again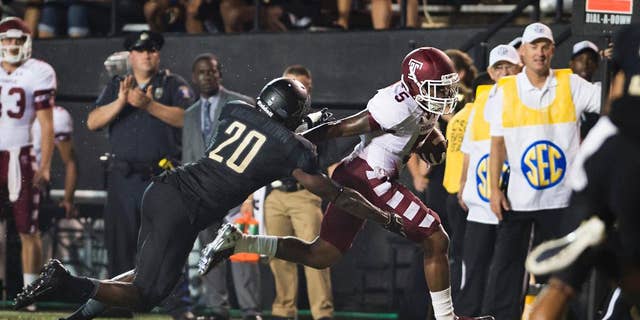 NASHVILLE, Tenn. – The Southeastern Conference says miscommunication led to Vanderbilt wearing jerseys that violated NCAA uniform regulations and that the Commodores have agreed not to wear the "Anchor Down" slogan again.
The SEC issued a statement Friday after Vanderbilt wore the slogan in place of players' names in Thursday night's 37-7 loss to Temple.
Vanderbilt asked the NCAA for approval and ordered the jerseys after getting approval of the submitted design.
NCAA rules say a jersey can only include a player's name, school name and other approved logos, though military schools can replace names with other words.
Officials announced in the second quarter that Vanderbilt would be charged a timeout for each quarter the Commodore wore the jerseys and reversed themselves later after being told the uniforms had been approved.
___
Online:
AP college football website: http://collegefootball.ap.org/