Sebastian Telfair: Ex-NBA player arrested in car filled with loaded guns, police say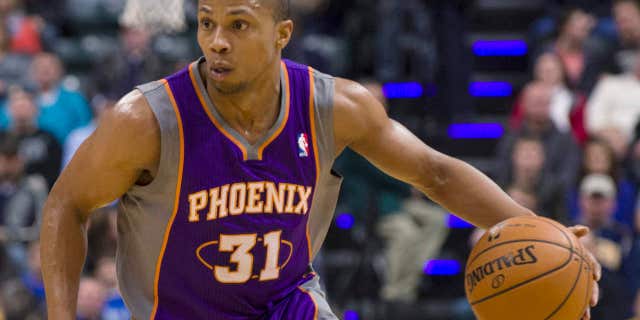 NEWYou can now listen to Fox News articles!
Former Big Apple basketball sensation Sebastian Telfair was busted early Sunday in Brooklyn with a bulletproof vest and a small arsenal inside his truck, police sources said.
The 32-year-old had been with another man, identified as Jami Thomas, 18, when cops pulled him over in Bed-Stuy around 2:50 a.m. and uncovered the weapons cache during a routine traffic stop, according to authorities.
All in all, officers found three loaded pistols, a gas-operated submachine gun, extended magazines, ammunition and the ballistic vest.
The pair had been driving in a Ford F-150 pickup truck without the headlights on, prompting officers to stop them, sources said.
After being pulled over, cops smelled marijuana and eventually spotted a burning joint inside the truck. They then asked Telfair and Thomas to step out of the vehicle and placed them under arrest.
Upon searching the truck, sources said officers discovered two bags of pot and the pair's gun collection — which included a SIG MPX Pistol, a Ruger LC9s, and a Springfield Armory XD9 Mod 2 Pistol.
Telfair, who was driving, was later charged with unlawful possession of a ballistic vest, unlawful possession of ammunition magazine, possession of a controlled substance, aggravated unlicensed operator of a motor vehicle and a motor vehicle equipment violation.
Thomas was also slapped with controlled substance and gun possession-related charges, as well.
The two men were arraigned in Brooklyn Criminal Court on Sunday night and held on bond.
Click for more from the New York Post.