Seattle Seahawks draft one-handed linebacker in the 5th round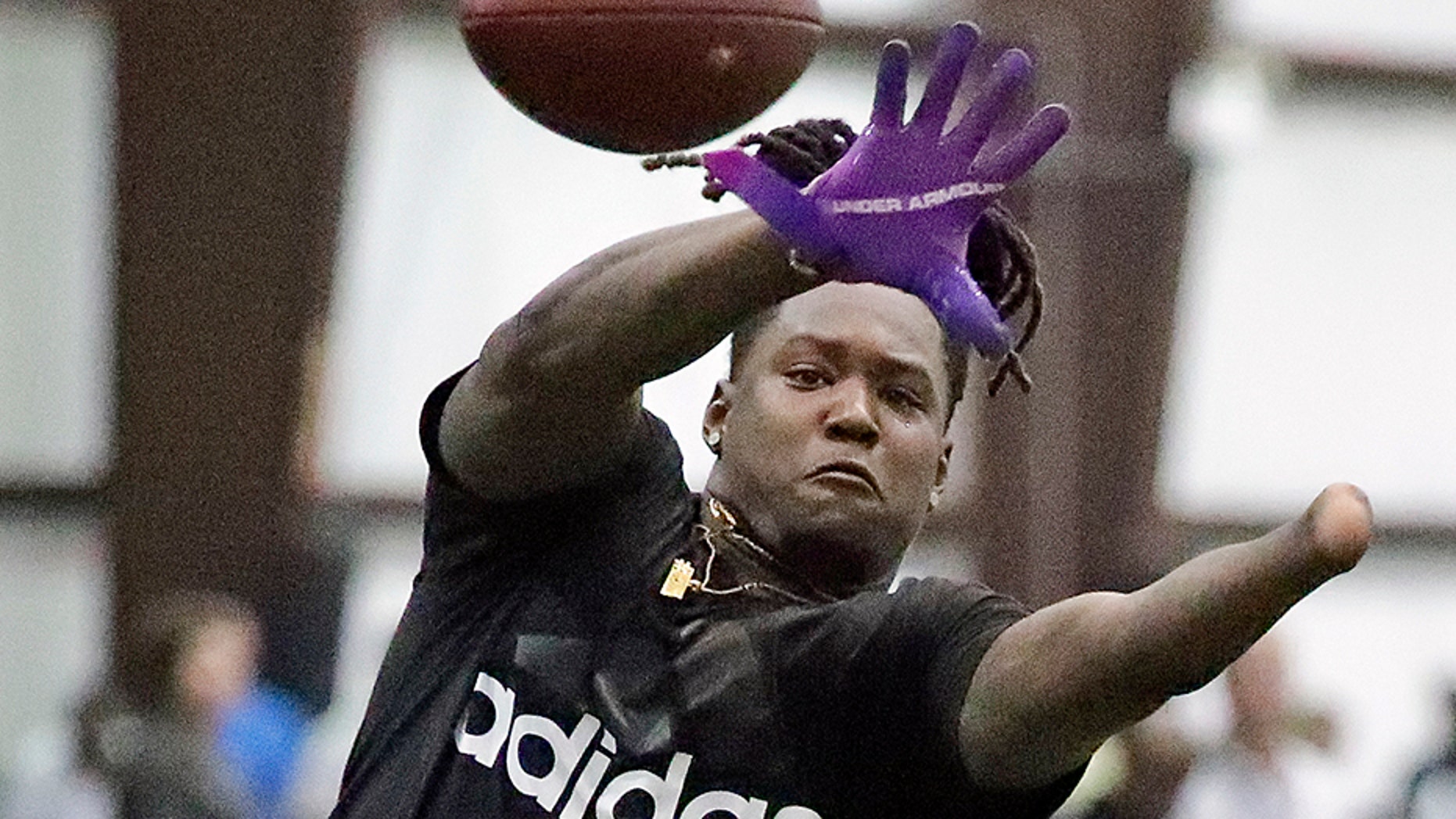 The Seattle Seahawks on Saturday tapped Shaquem Griffin, a Central Florida's linebacker who notably has just one hand, in the fifth round of the NFL draft. With that, Griffin is poised to join his twin brother, who was drafted by the Seahawks in 2017.
"It was literally like a dream, like I was actually imagining stuff and it just started happening," Griffin said in a conference call with reporters after Saturday's selection, USA Today reported. "It was unexplainable. I couldn't ask for anything in the world than to be with my brother."
Griffin had his left hand amputated at age 4, after being born with amniotic band syndrome, which prevented his hand from fully forming, the New York Post reported. The syndrome is rare; strands of the amniotic sac separate and entangle digits, limbs, or other parts of the developing fetus.
Despite the added challenge, he became a star athlete at Central Florida. In 2016 he was named the American Athletic Conference defensive player of the year and earned the title of defensive MVP of UCF'S Peach Bowl victory against Auburn last season.
Griffin was formally invited to the scouting combine in Indianapolis on Jan. 30, when he stunned onlookers after running a 40-yard dash in 4.38 seconds, the fastest time for a linebacker in over a decade, ESPN reported.
He also bench-pressed 225 pounds a staggering 20 times with a prosthetic left hand.
Griffin will join brother Shaquill, who was the third-round draft pick for the Seahawks in 2017. The pair played together at Central Florida before Shaquill was drafted.
The Associated Press contributed to this report.