Seattle Mariners star Robinson Cano suspended 80 games after positive test for banned substance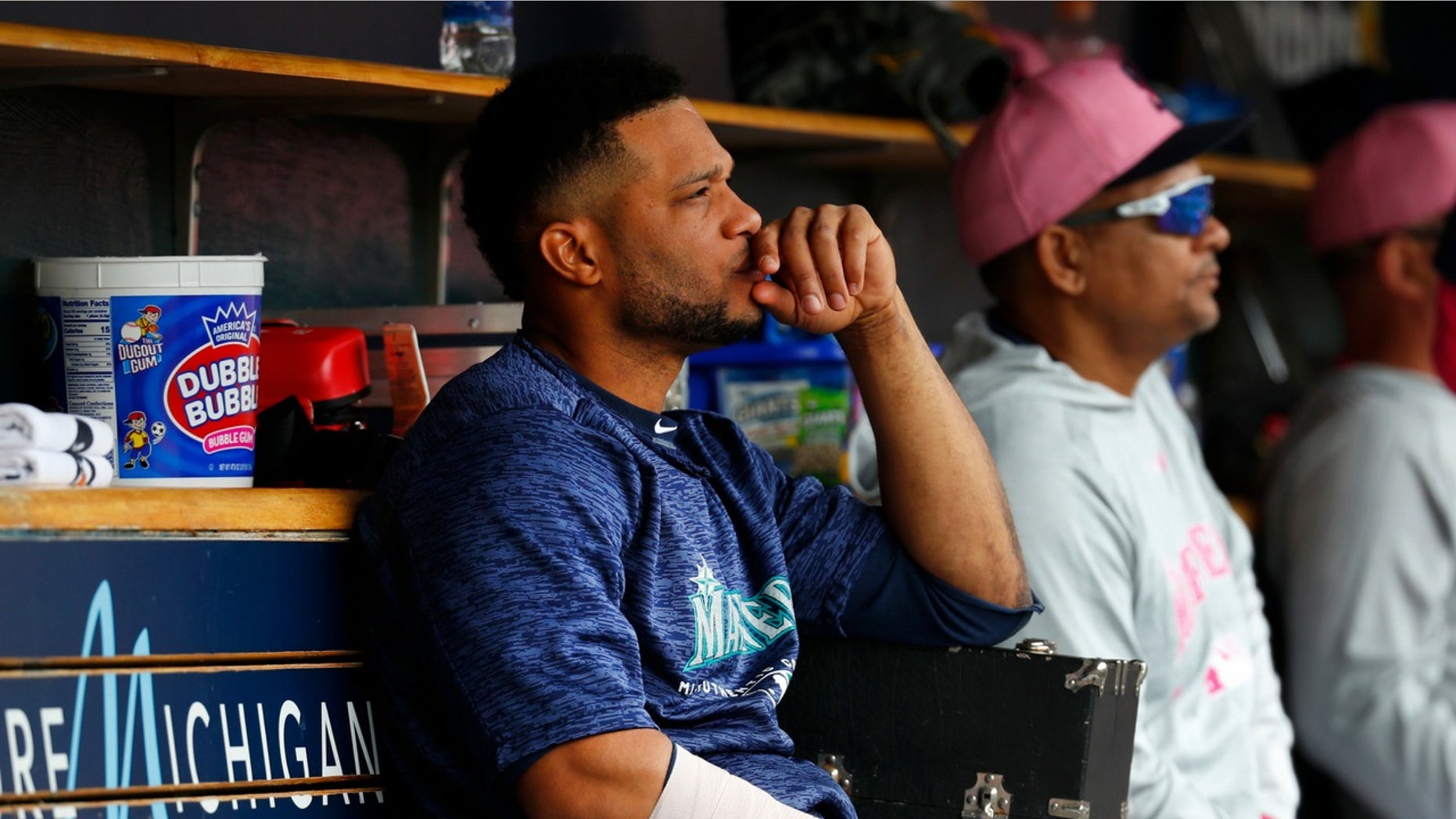 Seattle Mariners star second baseman Robinson Cano has been suspended for 80 games for violating baseball's joint drug agreement, Major League Baseball announced Tuesday.
The league said that the 35-year-old Cano had tested positive for Furosemide, a diuretic, In a statement released through the Major League Baseball Players Association, Cano said the substance had been "given to me by a licensed doctor in the Dominican Republic to treat a medical ailment."
Cano added that he did not realize the substance was banned: "For more than fifteen years, playing professional baseball has been the greatest honor and privilege of my life. I would never do anything to cheat the rules of the game that I love, and after undergoing dozens of drug tests over more than a decade, I have never tested positive for a Performance Enhancing Substance for the simple reason that I have never taken one.
"Today I decided to accept MLB's suspension," Cano went on. "This was the most difficult decision I have ever made in my life, but ultimately the right decision given that I do not dispute that I was given this substance. I apologize to my family, friends, fans, teammates and the Mariners organization."
Cano had been expected to miss six to eight weeks after he broke the fifth metacarpal in his right hand when he was hit by a pitch against the Detroit Tigers Sunday. He was scheduled to meet with a hand specialist in Philadelphia early Tuesday.
Cano can serve his suspension while on the disabled list but is now ineligible for the postseason should the Mariners get there and end the longest playoff drought in the four major professional sports. He will also lose his salary during the suspension, expected to be around $11 million.
"Robinson made a mistake," the Mariners said in a statement. "He has explained to us what happened, accepted the punishment and has apologized to the fans, the organization and his teammates. We will support Robinson as he works through this challenge," the Mariners said in a statement.
Cano signed a 10-year, $240 million contract with Seattle as a free agent prior to the 2014 season. He previously spent nine seasons with the New York Yankees, winning a World Series with them in 2009.
An eight-time All-Star, Cano has finished top-ten in American League MVP voting six times. He was batting .287 with a .385 on-base percentage, four home runs and 23 runs batted in 39 games this season.
Fox News' Samuel Chamberlain and The Associated Press contributed to this report.