Seats at Arrowhead Stadium are covered in ice ahead of Steelers-Chiefs game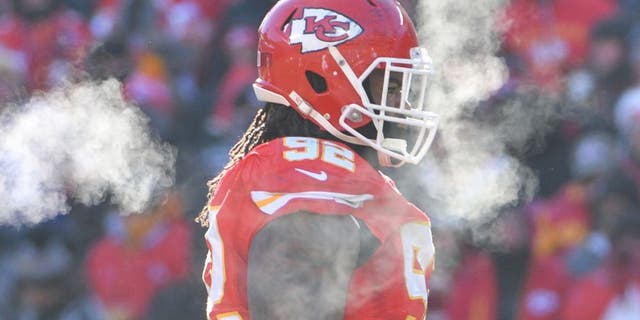 NEWYou can now listen to Fox News articles!
The Kansas City Chiefs and Pittsburgh Steelers won't be able to escape the elements Sunday when they face off in their Divisional Round playoff game.
The game was originally scheduled for 1:05 p.m. ET kickoff but was pushed back to 8:20 p.m. ET as a winter storm pounded parts of Missouri and Kansas on Sunday morning. It got so bad that seats at Arrowhead Stadium were covered in ice.
Stadium crews did their best to combat the ice, salting the seats and walkways ahead of the game.
The game is expected to draw a sellout crowd and those fans better be prepared for frigid conditions.