Sean Rodriguez on key errors: 'I (expletive)-ed up'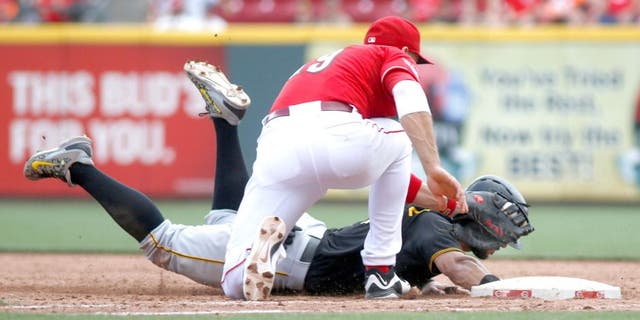 It was a day to forget for Sean Rodriguez.
Starting at shortstop for this first time this season for the Pittsburgh Pirates, Rodriguez made a couple errors, one physical and one mental, in a loss to the Cincinnati Reds.
"Those are plays that obviously have got to be made, and can and will be made," Rodriguez said after the game via MLB.com. "It happens. We make errors. Physical ones are all right. Mental ones, like the one in the last inning, are the ones that aren't acceptable."
The mental error he referred to was being picked off by Aroldis Chapman in the ninth with the tying run at the plate:
"Inexcusable. No excuses," Rodriguez said. "Basically, for lack of a better word, and excuse my language, but I [messed] up."
(h/t MLB.com)