Sean Payton says Delvin Breaux's tryout was one of the best he's seen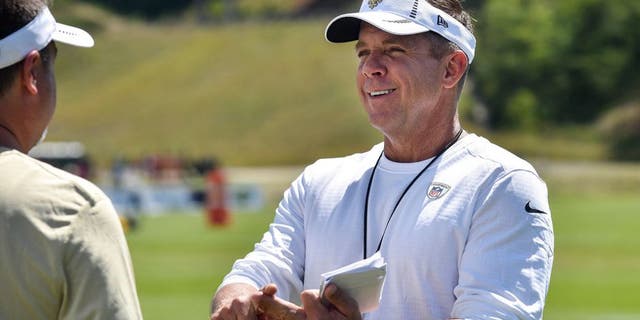 At this point, cornerback Delvin Breaux is no longer flying under the radar. He's quickly becoming one of the more intriguing prospects on the Saints roster, and could very well wind up seeing plenty of playing time in 2015.
Apparently, though, if you had asked head coach Sean Payton about Breaux, he could have told you about his upside a while back. As Joel A. Erickson of The New Orleans Advocate reported, Payton actually said that Breaux's workout was one of the best CB workouts he's ever seen.
"His workout was that impressive," Payton told The New Orleans Advocate. "As good a corner workout as I've seen in a long time."
That's a pretty big statement from Payton, who's likely seen his fair share of cornerback workouts in recent years. On top of that, he made it known that after Breaux's workout, that the focus was trying to make sure he signed before leaving the building, because the team didn't want him to get away.
"I remember when we worked him out, and the concern was, he was working out with us, and then he had nine other scheduled workouts," Payton said. "We tried to do everything so he wasn't going to leave the building."
That's a lot of love for the cornerback. Breaux has been impressing all offseason for the Saints, and has gone from a player to watch in camp, to a player to watch in 2015.
(h/t The New Orleans Advocate)