Sean Payton awaiting either K Hopkins or Hocker to take a clear lead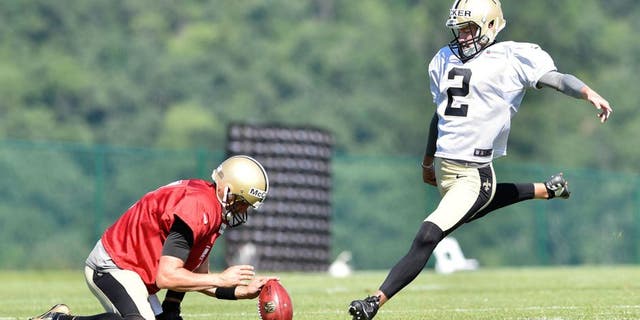 The interesting kicking battle between Dustin Hopkins and Zach Hocker rages on for the New Orleans Saints. While it may not be the training camp battle that fans are talking about most, it's definitely one worth watching.
As Joel A. Erickson of The New Orleans Advocate reports, head coach Sean Payton is simply waiting for one of the two kickers to separate himself from the other.
"You're hoping that one stands out," Payton told Erickson. "You're hoping that one separates himself, so it would be practice , it would be the games."
As Payton pointed out though, it hasn't happened just yet, but there's only 10 days left of practices for the coaches to make a final decision.
"Hopefully, that happens here soon," Payton said. "Both of them have shown real good signs and then both of them, at times, haven't been as consistent, so hopefully, in this game, throughout the next 10 days of practice, in Green Bay, we'll get a better feel."
Keep your eyes on this one over the final two preseason games and upcoming week or so of practice. There's a whole lot to watch for, but the final decision could come at any point.
(h/t The New Orleans Advocate)