Seahawks WR Tyler Lockett vows to be ready for 2017 season after severe leg injury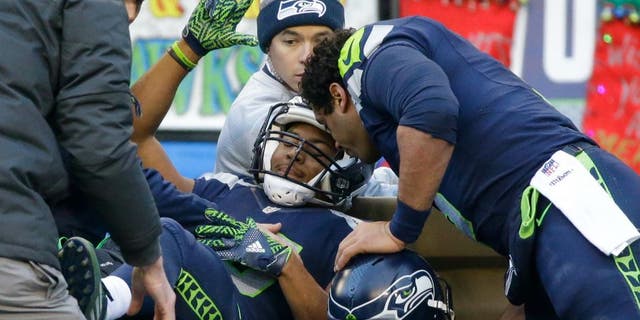 The Seattle Seahawks were forced to finish the 2016 season without one of their best playmakers after Tyler Lockett suffered a gruesome leg injury in Week 16. It was deemed a broken fibula and tibia, requiring major surgery to repair.
It was unclear when Lockett would return, or whether he would be ready for the start of the 2017 season, considering how late in the year the injury occurred. Hes now five months removed from surgery and is on track to play at the start of next season.
I mean Im sure Ill be ready, Lockett said, via the Seattle Times. If I dont it will be news to me like its news to you.
Thoughhe vows to be ready for Week 1, Lockett isnt exactly sure how soon before then hell be on the field. It could be in training camp, but that decision will come down to the trainers and team doctors.
I think that it also depends on what the trainers want to do, whether they want to speed up my process or whether they want to take it slow, he added. It all depends on what they are looking for me to do. If they want me to do OTAs and minicamp or do they want me to just wait until August so for me Im just preparing myself for August and if I get to do OTAs and stuff then hey, thats cool. But Ive got the end goal in mind, which is getting myself ready for camp.
Lockett said he remained in the hospital for more than two days after undergoing surgery but said the rehab is fairly simple. He compared it to having a sprained ankle or injured hamstring, doing mostly strength training on his leg.
He hasn't started running yet, which will be the next step, but his eyes remain set on training camp for a return.
Winslow Townson-USA TODAY Sports | Winslow Townson