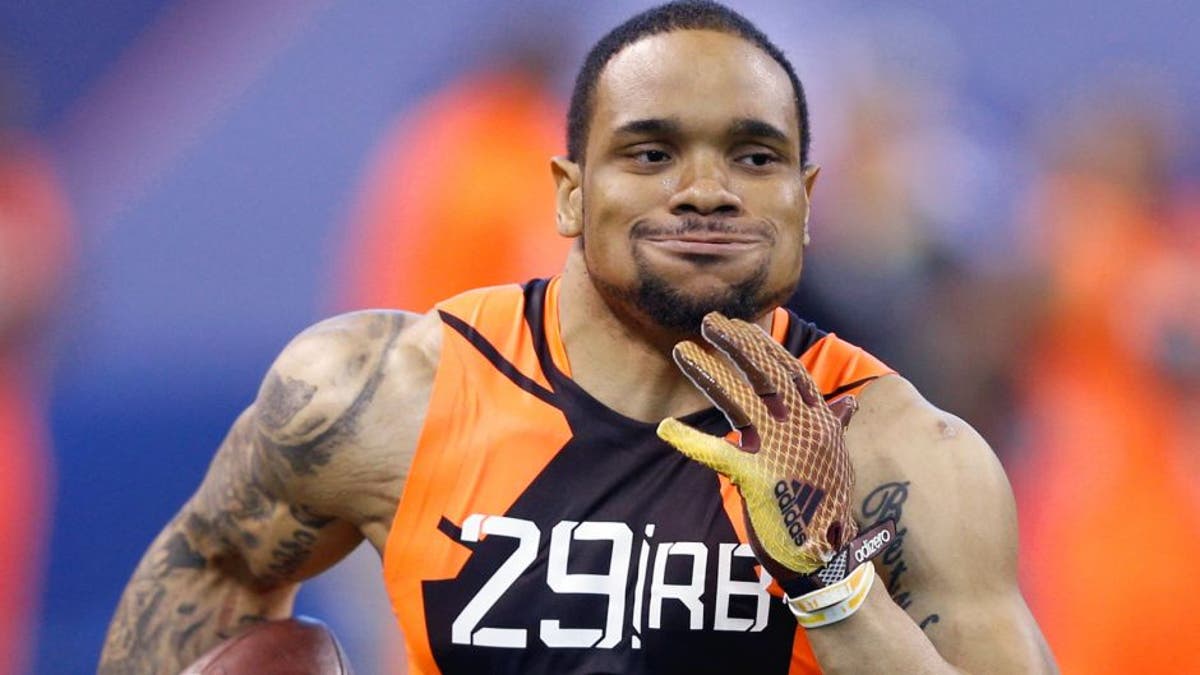 The Seattle Seahawks may have found another diamond in the rough: undrafted free agent running back Thomas Rawls from Central Michigan.
Under Pete Carroll, the Seahawks have drafted a number of key contributors on the roster in the later rounds of the NFL Draft, including Kam Chancellor (2010, Round 5), Richard Sherman (2011, Round 5), K.J. Wright (2011, Round 4), Russell Wilson (2012, Round 3).
During the Seahawks' OTAs and minicamp, it was Rawls who received a majority of the first-team reps. As such, Sports Illustrated's Doug Farrar listed Rawls as one of 12 rookies who could surprise at NFL training camps.
Per Farrar: "The buzz about Rawls started in minicamps, when he impressed with his ability to take contact and drive for extra yards -- something that lined up with his college tape," he wrote. "The Seahawks obviously prefer backs who aren't afraid of contact and can do the little things."
Rawls transferred to Central Michigan for his senior season, where he totaled 1,103 rushing yards and 10 touchdowns in just nine contests.
Should he make the roster, Rawls is someone to keep an eye on heading into 2015.