Seahawks sign ex-Vikings kicker who choked against them in the playoffs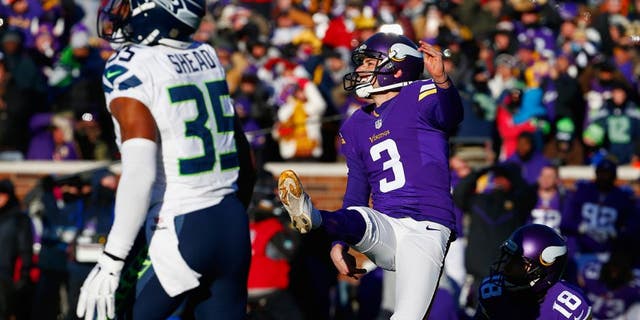 NEWYou can now listen to Fox News articles!
The Seattle Seahawks signed kicker Blair Walsh on Thursday, raising the possibility that free agent Steven Hauschka won't return.
Hauschka, the Seahawks' kicker for the past six seasons, was 33-of-37 on field goals and 29-of-35 on extra points last year. He missed a game-winning 27-yarder Oct. 24 at Arizona, in a game that ended up a 6-6 tie.
Walsh had his own struggles last season, going 12-of-16 on field goals and 15-of-19 on extra points before being released by the Minnesota Vikings. Walsh famously missed a game-winning 27-yarder against the Seahawks in a 2015 NFC wild-card loss.
Understandably, Seattle fans were stuck trying to put a positive spin on The Blair Walsh Project: Part 2.