Seahawks reportedly bringing back veteran CB after serious injury to DeShawn Shead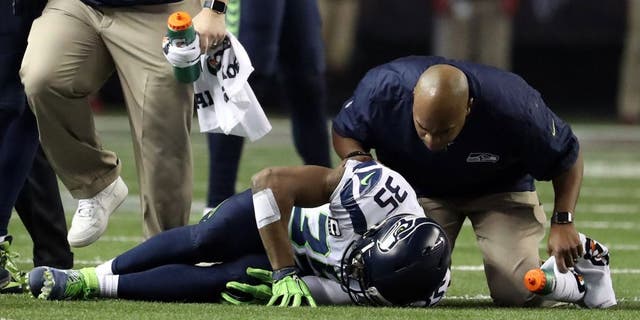 The Seattle Seahawks are bringing back veteran cornerback Perrish Cox as insurance after losing starter DeShawn Shead to a torn ACL, NFL Network's Mike Garafolo reports.
Shead emerged as a full-time starter this season and had 81 tackles plus one of only two interceptions thrown by Tom Brady. But the 27-year-old suffered a torn ACL in last week's season-ending playoff loss at Atlanta, and it's unknown how long he'll be out. Rehabbing a torn ACL usually takes at least eight months, and Shead is a restricted free agent.
"Yeah, that's a significant injury, you know," coach Pete Carroll told reporters this week. "For a guy out there on the edge, you know, to have your legs ... you've got to have them. It's going to be all the way until next season before he really gets to start seeing how far along he is and if he can come back.
"So we have to think like we got to pull from the ranks of the guys and see how they do."
Cox played two games with Seattle in 2013, so he's somewhat familiar with Carroll's defense. However, he was released by Tennessee in November after giving up several big plays, finishing with 42 tackles and three interceptions in 11 games. The 30-year-old started 36 games in the past three seasons with Tennessee and San Francisco, but failed to live up to the three-year, $15 million contract he signed with the Titans in 2015.
The secondary also suffered a season-ending injury to All-Pro safety Earl Thomas, and the Seahawks revealed this week that star corner Richard Sherman was playing with an MCL injury.