Seahawks' Michael Bennett calls Sam Bradford 'medicore'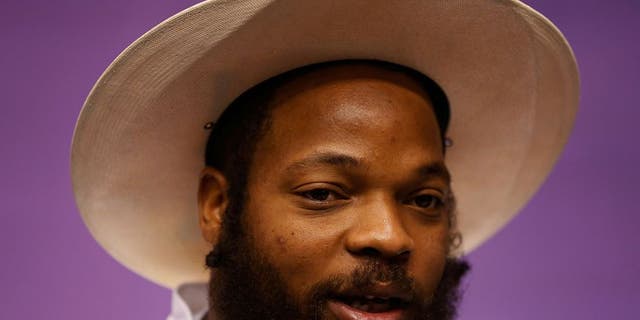 The NFL's salary structure is a point of contention among different players in different position groups. Seattle Seahawks defensive end Michael Bennett is one of the best defensive linemen in the NFL, and just one season after signing a long-term contract, he believes that he already deserves more money.
One player who he believes deserves a lot less money is Philadelphia Eagles quarterback Sam Bradford. In fact, Bennett believes that Bradford is one of many quarterbacks in the NFL who are currently being paid way too much relative to the rest of the NFL.
"There's some mediocre quarterbacks in the NFL that make a lot of money," Bennett said on Tuesday on 710 ESPN Seattle, per CSN Philly. "You take a guy like Sam Bradford -- he's never played really in the last three years, but he's made more money than most guys in the NFL.
"Quarterback is the only position in the NFL where you could be mediocre and get paid," Bennett added. "At every other position, you can't be mediocre."
Bennett got on the topic after discussing the hit heard around the preseason involving Mr. Bradford and Ravens defensive player Terrell Suggs. Bennet had a lot more to say on this hit as well.
"Quarterbacks get protected more than any other player," Bennett said in the interview with Brock and Salk. "I mean, he gets hit in his knees and he's about to cry. 'They hit me in my legs.' Everybody gets hit in their legs. Every play somebody tries to hit me in my legs.
"So what makes him different? What makes his life better than mine? I've got kids. I've got stuff I like to do on the weekend."
Bennett has always been outspoken ever since he broke out on to the NFL scene with the Tampa Bay Buccaneers. His comments about quarterbacks in general and Bradford specifically are sure to stir up some controversy over the next couple of days.
(h/t CSN Philly)